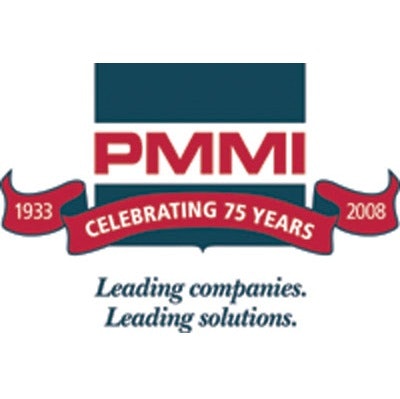 Package design for pharmaceutical and nutraceutical products is becoming more complex and challenging for companies striving to reach a balance between becoming more sustainable while adhering to regulations and patient safety initiatives. "Furthermore, each change to packaging materials requires new validation trials, which are time-consuming and costly." That's according to the
Pharmaceutical/Nutraceuticals Packaging Machinery, Industry Segment Market Research Study
, a Packaging Intelligence Brief issued by the
Packaging Machinery Manufacturers Institute
(www.pmmi.org).
PMMI, a trade association of more than 550 companies that manufacture packaging and packaging-related converting machinery, developed the report based on telephone interviews in mid-2007 with 71 purchasing authorities at pharmaceutical and nutraceutical companies.
The survey found that almost half of the respondents believe there are cost advantages to sustainable practices. The brief said that nearly three of four respondents are now making business decisions based on corporate and social responsibilities, trying to achieve a balance between the two. The following are among the findings reported in the intelligence brief:
• Survey respondents identified marking equipment (for bar coding and other data printing) most frequently as the type of packaging machinery currently in use in their plants. Also ranking high were labeling equipment, case packing/sealing, and conveying/feeding machines.
• These same machines ranked high in a question asking about machine purchase intent, along with inspection/detection equipment, and optical sensing devices.
• Increased output is the top reason for acquiring new equipment, followed by increased automation or technology, greater operational efficiency, package/material cost savings, changeover flexibility, new product launches, and reduced labor costs.
• Most pharmaceutical firms prefer working directly with an OEM on machine purchases. Systems integrators are sought when installing a full line as opposed to a single machine. Integrators can also be employed to validate a line and to assist when specialty control systems are required.
• Contract manufacturing/packaging service needs continue to increase, with respondents citing cost savings, increased flexibility, smaller batch runs, better technology at the contract packager's plant, and a reduced need for dedicated lines.
• Using contract firms for small runs of drug samples or drug trials were identified as unique to pharmaceutical producers. Contract firms can also help handle the overflow of seasonal capacity increases and can help get a new product to market faster.
• Due to U.S. Food and Drug Administration validation requirements, compliance regulations, and counterfeiting concerns, most pharmaceutical firms responding to the survey plan to keep "the lion's share" of drug production in the U.S.
• About one-third of respondents say they will continue to move at least some production offshore, citing cheaper labor and operating costs, tax incentives, and fewer emission regulations.
• Several survey participants speculate that the U.S. may soon impose a "user fee" for inspecting imports, similar to the inspection fees in Europe, on a per-diem basis.
• The general trend in packaging to more flexible materials is not as prevalent in pharmaceuticals. Rigid blister packs continue to gain popularity because they're convenient for consumers to ensure dosing compliance. Some drugs must be dosed in syringes. Flexible packaging is often light in weight and uses less material than some rigid alternatives, but it does not easily provide child-resistance and drug-delivery options, as do rigid materials.
• Three-fourths of surveyed companies indicate they currently use or will use RFID for anti-counterfeiting efforts in the near future. That said, the report notes that the use of bar coding remains "far more prevalent."
• More than half of respondents say their companies are "changing the physical form of their products or altering the packaging. Inhalants and soft gel caps are overtaking tablets in some cases. Also increasing in usage are needleless injectables, oral strips (that melt in the mouth), and unit-dose packs, especially as physician and veterinarian samples. Such changes are prompted by consumer convenience, accommodating more mobile lifestyles and facilitating dosing compliance."
Copies of the study can be purchased from PMMI's Business Intelligence Dept., for $2,500. Contact Paula Feldman at 703/243-8555.
- Jim Butschli, Editor, Healthcare Packaging magazine
Companies in this article