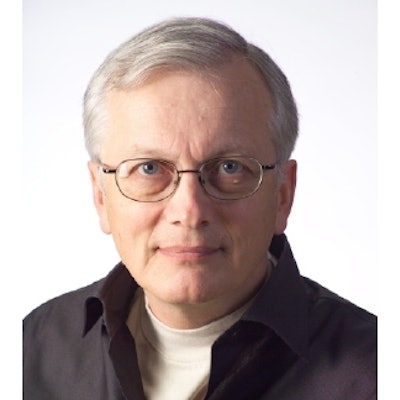 Could we have a national discussion on innovation? I don't think that I can stand 11 more months of harping on the same old topics by the US presidential candidates. If they want to talk about something constructive - something that will have long term political, social and economic impact for our nation and our children - let's turn the discussion to the imperative for more innovation.

If the candidates need to brush up on the subject, I would recommend that they read John Kao's book Innovation Nation. I also recommend it to readers of my OnTheEdgeBlog. Dr. Kao confirms what many of us intuitively believe, that the US is in jeopardy of losing its prosperity and security due to our complacency with regard to innovation, especially in science and technology.

The statistics are alarming. According to the National Science Foundation, foreign-born workers represent 40% of the PhD holders in science and engineering.

If we aren't valuing science and engineering at the PhD level, we also won't (and don't) value technology at the levels needed to conceive, design, build, operate and maintain advanced manufacturing and packaging operations.

Off-shore is off-target

I believe that we are off-shoring manufacturing for that same reason. People don't want plans, reports or responsibility for things that they don't understand. Since our executive wings are becoming devoid of technical knowledge, it is just easier to assume that anyone can make the product and ship the responsibility for manufacturing technology to some place like China, India or Mexico. What a mistake!

A report of the Organization for Economic Cooperation and Development on the scientific readiness of 15 year olds from around the world. Continuing our slide, the USA ranked 29th in science world-wide and 25th in Math out of 30 industrialized nations. The US shares a failing quadrant with Slovak Republic, Lithuania, Portugal and Greece.

According to the study, the US's rank as second in education spending per student doesn't seem to matter nearly as much to successful outcomes as do teacher selection and the use of standard's based external testing in the schools.

The presidential candidates could have a lively debate on this!

It takes technology

We don't make science and technology sexy like it is in Singapore. In the long run, an economy can't sustain itself by transferring wealth, we need to create it, and that takes technology. I truly doubt that history will show the ages of civilization to be the agricultural age, the industrial age, the computer age, and the investment banking age.

Meanwhile, in other countries, innovation is becoming a guiding force in public policy.

Creating a national agenda on innovation, recreating public education, and expressing value for knowledge, are all topics of presidential scope that need to be on the table if we are to maintain a position of technological leadership in the world. Perhaps if these topics make the nightly news, I can tolerate this drawn out election season.

To read this entire blog posted December 17, 2007, along with comments from readers, click here.