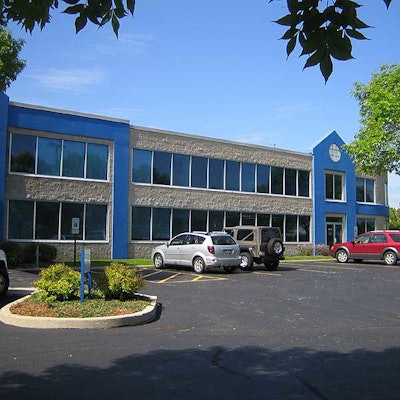 The Packaging Machinery Manufacturers Institute will conduct its Midwest Hands-On Risk Assessment & Packsafe Training workshop on April 17-18, 2007 at ELAU Inc.'s technical center in Schaumburg, Illinois.

The training is intended for managers responsible for determining their companies' risk assessment strategies, both packagers and packaging machinery suppliers. With the harmonization of European and U.S. safety regulations, risk assessment is a global requirement for compliance.

According to PMMI Technical Director Fred Hayes, the event will provide two days of hands-on training on how to do a risk assessment of a machine using the PackSafe® software that PMMI has developed.
Participants will learn how to use the risk assessment process to identify hazards, evaluate hazards, and evaluate and reduce risk associated with the hazard, with the focus on gaining a competitive edge.
ELAU is hosting the event as a supplier member of PMMI to offer a centrally located facility within 15-20 minutes of O'Hare International Airport. The company supplies purpose-built automation systems for packaging machinery, including safety option modules for its new line of Intelligent Servo Modules. ELAU's parent company, Schneider Electric, also offers safety circuit devices that can be used in conjunction with ELAU's servo-based automation systems.

Last year, ELAU engineers gave technical presentations at PMMI workshops on applying safety circuits as well as embedded robot design for packaging machinery. This workshop, however, is more geared to executive or engineering managers developing their compliance programs, rather than detailed technical implementations.
Attendees should bring a laptop and are encouraged to bring some of their own examples that need to be risk assessed. The goal is to have the attendee leave with a completed risk assessment.
In addition to working on individual risk assessments, seminar attendees will participate in the following sessions:

• The Risk Assessment Process
• Introduction to Packsafe software
• Risk Scoring Systems
• Deployment of Risk Assessment – How to Gain the Competitive Advantage
• Risk Assessment and Legacy Equipment
• Legal Implications of Risk Assessment
• Implementation of Risk Assessment
• Risk Assessment – The Key to Global Markets
The registration fee is $750. The cost per attendee for multiples of three registered at the same time from the same company are $650. The registration fee for PMMI members is $650, with multiples of three registering at the same time from the same company are $550.
Registration fees include all meals, breaks and conference materials, including printed copies of the new ANSI B155.1-2006 standard, the B11.19 Safeguarding standard and the new B11 TR1 Technical Report.
As a bonus, attendees will receive an additional 5% discount off the price of the PackSafe® software if purchased within 90 days of the seminar.
To register or learn more about the workshop, visit
www.pmmi.org/riskassessment
or contact Fred Hayes at
fhayes@pmmi.org
or call 1-888-ASK-PMMI.
Companies in this article