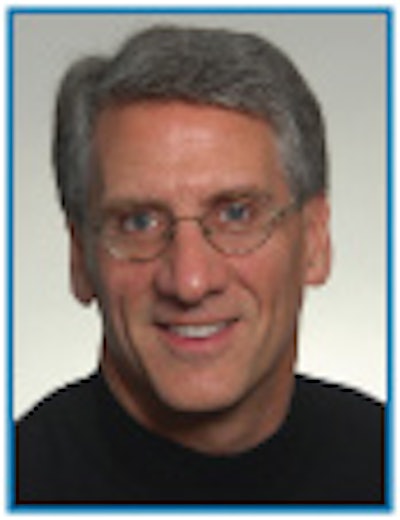 In today's world, where consumer packaged goods companies continue to battle for share of market and consumers' share of mind, innovation drives success. Product quality is assumed and differentiation often determines a brand's ability to stand out on the store shelf. Behind the scenes, packaging machinery and materials suppliers continue to be challenged by CPG companies to meet the demands of the retailer and the fickle consumer. Focus on the customer has never been more critical. It's all about speed-to-market, flexibility, and—of course—taking costs out of the system.
According to the late, great business consultant, Peter Drucker, "The purpose of business is to create and keep a customer." He was a strong advocate of change, but not just for change's sake. Above everything, he spoke of always "being relevant." Just as CPG companies strive for product differentiation in an effort to be more relevant to their demanding customers, they expect their suppliers of packaging machinery and materials to work with them on innovative package solutions to help achieve this product differentiation, speed-to-market, and cost-efficiency. This all sounds well and good, but it puts a lot of pressure on packaging suppliers to continue driving innovation and being relevant to the CPG companies—with the ultimate goal of keeping them as customers. What's more, the interplay between package design/development and machinery is becoming increasingly relevant to the success of a product and its impact on the supply chain and the retail shelf.
In an effort to develop new packages and efficient packaging lines, the one thing constant throughout the packaging community is an increasing thirst for knowledge. To once again quote Drucker, "Knowledge has to be improved, challenged, and increased constantly, or it vanishes." As the leading information source for packaging, it is the main responsibility of Packaging World to ensure our relevancy to you, our reader. We know there are many media options available today and this is why we continue to raise the bar for editorial credibility in print and online.
With this issue you'll notice a few additions and changes to increase our value to you. First, we are pleased to introduce our new legal editor, Eric Greenberg (see NEWS item on page 21). His new monthly column, "The Legal Side", debuts on page 36 and will draw from his vast knowledge of packaging law. Since 1990, Greenberg was the legal columnist for Packaging Digest magazine. Well-known within the packaging community, Greenberg has been practicing food and drug law, packaging law, and commercial litigation for more than two decades. His focus on packaging law has made him a worldwide authority in the field. You'll be seeing a lot of Eric in our publication, our Web site, www.Packworld.com , and in our monthly e-newsletters and digital newsletters. We are thrilled to have Eric on our team.
You will also notice with this issue we introduce a fresh new look to Packaging World. We enhanced our design and department/feature lineup to better serve your informational needs. Our redesign was under the direction of our talented art director, Dave Bacho, and associate art director, Jen Babiarz. The goal was to "simplify" our design, and we are confident you will appreciate the cleaner look. Throughout the issue, we have a stronger emphasis on Web addresses as main contact information in response to how you do your research. On page 98 we have created "Resource Library," which will serve as a multi-media "one-stop shopping" for Literature, CDs, Software and free white papers available from packaging suppliers. The white paper downloads utilize our exclusive 1-Click technology. On the forefront of Web technology, we'll continue to throw "educational parties" via a multitude of Webcasts and Podcasts—and make these on demand so you can choose when to fit them into your busy schedule. Finally, as part of our "bar raising" on the Web, look for the next generation www.Packworld.com in several months—it is possible to make a good thing better.
As we continue to focus on you, our "customer," drop me a line (angel@packworld.com) with your feedback and suggestions on what we can do to be more relevant in your search for packaging innovation.