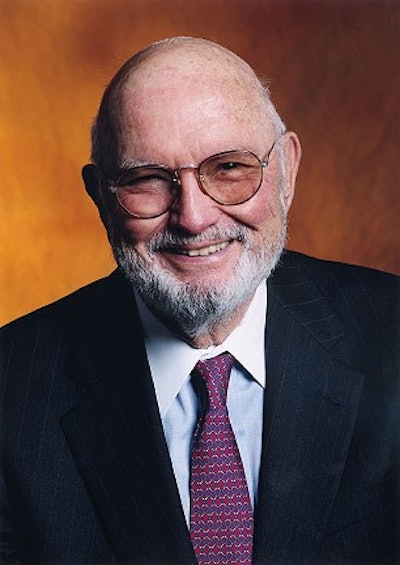 Mr. Boreham began his career with Baldor in 1947, working for his father, who was a Baldor grinder representative in Los Angeles. He moved to Fort Smith, Arkansas, Baldor's Corporate Headquarters, in 1961, and became vp of sales in 1962. He was instrumental in developing Baldor's network of District Offices and Warehouses, still in effect today, and one of Baldor's major competitive advantages.
He developed Baldor's Value Formula, which combines Quality and Service, and Cost and Time. This Formula is the center of Baldor's day-to-day operations and defines our goal to create the most value available in the industry for our customers by increasing quality and service and decreasing cost and time.
He will be remembered for his honesty, his ethics and his fairness to all. He was an extremely benevolent person, giving to many charities anonymously. He believed strongly in the value of education and gave substantially to many educational institutions, including the University of the Ozarks and the University of Arkansas at Fort Smith.
He will be dearly missed by Baldor people and friends of Baldor throughout the world.
Companies in this article