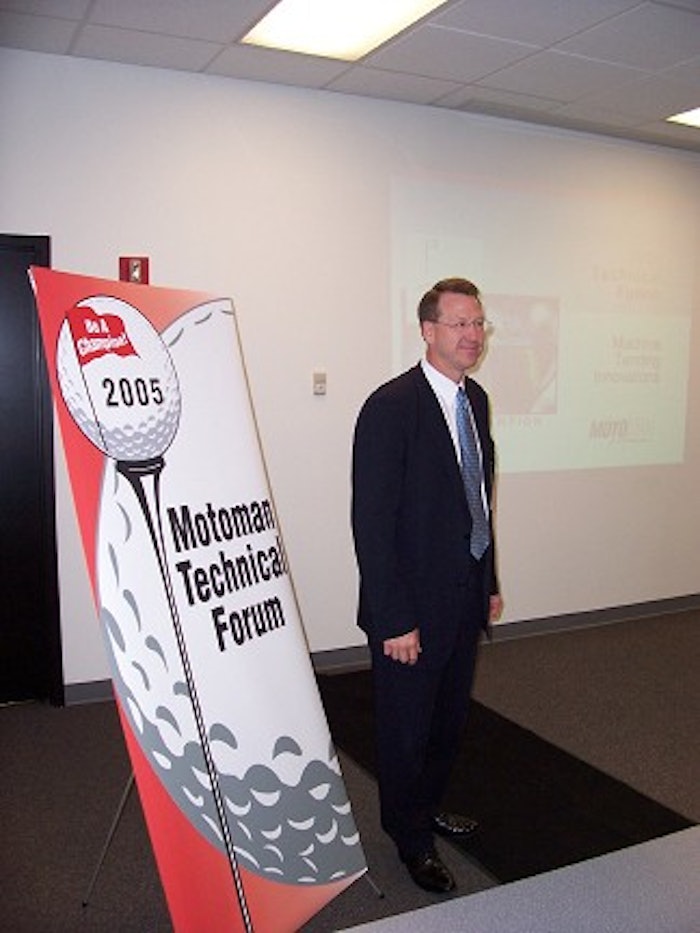 Jennings also shared these thoughts:
• As the number of robots sold annually increases, revenue doesn't increase proportionately because the cost of robots is coming down.
• Germany has as many robots as all of North America
• Robots are expanding to relatively new markets—pharmaceutical, life sciences, medical instruments, plastics. Helping to cause this expansion is the continuing growth of computer proficiency/familiarity.
• Soon to reach, or in some cases just now reaching, the marketplace are dual-arm robots and 13-axis robots. Also on the horizon are microactuators that permit robots to execute actions requiring increasingly fine motor skills. "Currently they're too expensive," Jennings told his audience. "But they're coming."
Companies in this article