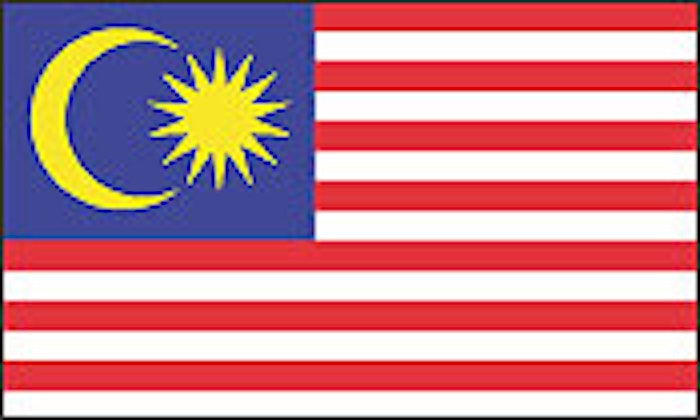 Developed by Mediharta, the Meditag is part of an authentication system that went into effect January 1, 2005, for most medicines, except for injectibles and parenterals. Those products will be covered July 1.
All medicines are required to be registered with Malaysia's National Pharmaceutical Control Board, a part of the Ministry of Health. All medication importers and domestic manufacturers will be issued with Meditags that are sequentially numbered. The tags sell for the equivalent of a penny each.
The self-adhesive holographic Meditag measures 8x16 mm and contains three levels of security. For unaided visual security, the label employs HI's proprietary Diagram technique. A second level of security can be established through the use of a handheld instrument, and a third level for machine readability is also provided for forensics testing.
The holograms are designed to thwart the use of unregistered products, including counterfeits, that make up an estimated $250 million in sales for importers alone. HI is said to have a four-year contract for 500 million Meditags annually. Mediharta is training some 500 inspectors and equipping them with the handheld instruments.
—Arnie Orloski