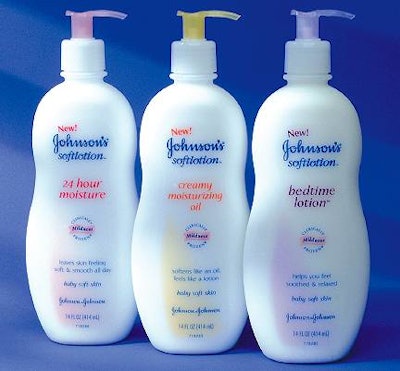 Distinctive eye-catching graphics and packaging will help get your product noticed on shelf, but that's often no longer enough to entice consumer purchase and repurchase. Packaging must talk directly to the consumer in a multitude of ways that extend beyond shelf impact.
Tapping into consumer attitudes, packaging needs to make an emotional connection through the way it looks—its shape, size, material, the way it feels—texture, and the way consumers dispense and experience packaging while using the product. Brand strategy must address reaching consumers throughout their lifecycle experiences with the product—from awareness, to purchase, storage, use, completion, and disposal.
In order to make this emotional connection, brand stewards must go beyond evaluating basic demographics, and even delve deeper than psychographics to truly understand the experiential component of the product/consumer interaction. Effective marketers build brand strategies around consumer attitudes that tap into the "I"—individuality—attitude. They understand who the consumer of their product is in all aspects of life.
Engaging consumers at this level takes an ethnographic approach—observing the consumer in their actual environment—to find the cues to communicate with consumers on the "I" level. To unearth product/package subtleties that will connect with the consumer, brand strategists and designers use a carefully structured process to:
Discover what is important to consumers, observe habits, and understand their needs. Consumers can articulate what they want, but breakthrough ideas occur when brand stewards understand what consumers need.
Develop brand essence and positioning that reflects consumer attitudes and provides direction for creative work.
Create brand identity and packaging to exploit the brand experience and provide added value to the product and the consumer.
How can brand strategists dig deeper into consumer attitudes to get the information that will help them connect with the consumer and discover breakthrough ideas? First, determine what consumer attitudes motivate them to purchase and use a product. Second, articulate the brand essence on which brand positioning, brand character, brand attributes, and imagery will be based. Third, create the brand identity and then the packaging that communicate to consumers. Fourth, explore ways to further enhance and extend the brand's power.
Knowledge obtained through these steps guides brand strategy development. In turn, it lays the ground for a blueprint that directs brand development, brand rebuilding, product development, and line extensions. It also helps to align brand strategy with the creative process, which is critical to optimizing the brand communication on an "I" level.
Let's look at how these principles helped three brands to connect with their target audience.
The category king in spiral saws, RotoZip engaged these principles to reposition itself for growth. The brand was well-known and well-established among its core consumers—drywall installers. Yet the brand had lost its luster and sales were declining. Robert Bosch Tool Co. purchased the brand and took a fresh look at the product line, including the physical design of the tools, and its existing customers and potential customers.
Focusing on the core professional market, Bosch began by asking every type of building professional what they wanted and needed out of their RotoZip. Through panel discussions with general contractors, drywall installers, plumbers, and electricians, Bosch explored how RotoZip was used and perceived. Seven key brand attributes of the RotoZip brand were identified. When viewed collectively, these attributes demonstrate the tool's primary purpose and benefits, as well as core user attitudes.
The Bailey Group developed a positioning statement and tag line—"Tough Enough to Tackle Any Job"—that summed up the brand essence and directed product and packaging development. Tapping into user attitudes, it was clear that contractors take their tools seriously and want powerful tools to make their jobs easier and help solve problems.
RotoZip's new brand identity and packaging architecture key into these attitudes. The red-and-black packaging is easy to recognize and find in the sometimes overwhelming retail world of power tools. Product information is organized logically and easy to follow. That helps contractors to quickly find the products and accessories they need.
Discovered attributes also suggested a direction for product development and line extensions. Through interviews and observations, RotoZip's versatility became clear for application in many building trades. Product extensions are reaching out to those segments and addressing unmet needs.
Identified RotoZip customer attitudes allowed for development of product and packaging that reflects consumer needs and wants. Since reintroduction, Bosch says, sales of RotoZip spiral saws have increased significantly.
In the competitive teen skin care market, understanding the teen mind (a formidable challenge for most adults) led to a line extension of Johnson & Johnson's (J & J) Clean & Clear brand. J & J introduced the Clean & Clear Morning Burst line, its first non-medicated sub-line teen facial-cleansing product, to reach a busy segment of the teen market.
In talking with teens and understanding their typically hectic day, J & J discovered an unmet need for a product focusing on morning. J & J responded with packaging that goes beyond extolling product benefits. It emphasizes the product experience.
Morning Burst facial scrub keys on busy teens who need a push to wake up. The product includes bursting beads that reinforce a wake-up sensation. Clear packaging provides a window to the product's bright, cheery orange color and the bursting beads.
J & J maintains the Clean & Clear brand identity as a foundation that grounds the sub-brand architecture. The sunburst icon suggests "morning" and orange translucent caps reinforce the citrus smell and fun imagery. Everything about the package reinforces the morning wake-up experience of the product, and packaging is a critical part of the product. It provides experiential component that enhances the product value.
In another category, J & J leveraged the equity of its baby products by appealing to adult consumers with its Softlotion line. The product line builds on the strong and favorable association women develop with Johnson's baby products they used when their children were small. J & J discovered the need for the new lotion line through focus groups. Women articulated positive associations and emotions toward the baby products, including memories of baby-soft skin and familiar fragrances that they all knew and loved when they had young children. These attitudes suggested the opportunity for an adult women's line based on their experiences with J & J baby products.
Keying in on these associations, Softlion packaging emphasizes the experience of the baby products, but with an adult design. The package structure takes advantage of the equity of the baby products and combines pastel colors with premium upscale features such as color gradations and frosted bottle caps.
Color-coding on the lotion pumps improves shopability. The bottle's soft-touch material signals the product softness. Everything about the package reinforces the experience and reflects the attitude of the target consumer and her positive associations with J & J's baby products.
The complexity of today's consumers cannot be ignored. Shrewd brand marketers dig down on many levels, from demographic, through psychographic to the core of consumer attitudes, to find that emotional connection at the "I" level. With a true understanding of what motivates and satisfies the consumer, brand strategists can shape successful products, brand identities, and communication. The key is to align strategy and execution tightly.
Ultimately, successful creative execution of the brand strategy solidifies the connection with the consumer. By optimizing the experience through packaging, brand marketers provide added value beyond shelf impact and connect with the consumer at the "I" level.
Russ Napolitano can be reached at 610-940-9030 or rnapolitano@baileygp.com.
Companies in this article