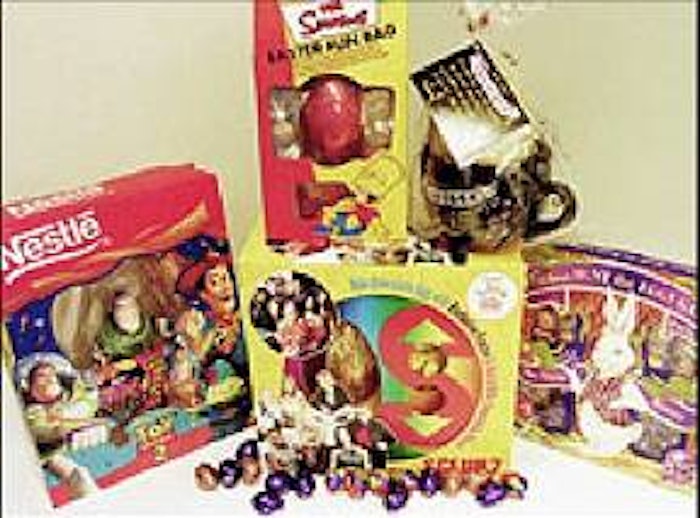 Vigilance for excessive packaging does not take a holiday in the United Kingdom, even when it comes to Easter. That was apparent in reports from the BBC and other sources on news wires in late March that included the following, Warning over Excessive Easter Egg Packaging, which stated that a chocolate Easter egg tested by experts was found to consist of 14% chocolate and 86% packaging. Furthermore, the local arm of the packaging standards watchdog group carried out checks comparing the amount of the chocolate egg with the quantity of packaging in a selection of Easter eggs that were on sale.
They found the average volume of the eggs represented only 22% of the total volume of the packaging with the best being only marginally higher at 28% of the packaging.
The excessive [packaging] could also land the makers in trouble. A group's spokesman said: "Trading standards believes eggs are not really luxury items and the packaging need not be over elaborate and must not be excessive." They will be pursuing the matter with the industry to seek a reduction in waste next year.
The group noted "Companies are required under regulations to use the minimum amount of packaging, both in terms of weight and volume, to maintain the necessary levels of safety, hygiene and acceptance for the packed product and for the customer.
"It would be advisable for the manufacturers to review the manner in which these products are packaged to ensure they can show compliance with the Packaging (Essential Requirements) Regulations 2003."
Packaging Insights' hope is that violators will hop to it and get their packs into proper, source-reduced shape.