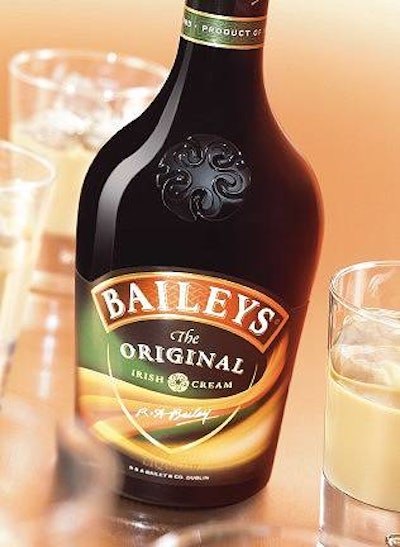 It would have been easy for managers at Diageo plc to rest on the laurels of their success with Baileys Irish Cream. After all, globally the brand was the most successful new spirits entry in the last 30 years, according to Diageo managers. The brand had also experienced double-digit growth in the United States for the past three years.
Yet, it was decided that a new design, the fifth redesign since the launch of the brand in 1974, was much needed. Diageo unveiled the stylish, contemporary new look in spring 2004 in the United Kingdom, and the rollout continues globally. Speaking at a package design conference several months ago, brand director Barry Sheridan offered these lessons for brand and marketing managers learned from Diageo's successful experience:
1. Focus in on the essentials
2. Get buy-in from key stakeholders (consumers, etc.)
3. Create a clear and compelling selling story to support the changes
4. Be clear about roles and responsibilities
5. Be flexible to adjustments along the way
6. Get the right people on the team
7. Know your core customers
8. Balance research with marketing judgment
"Set the bar high, and then 'up' it," said Sheridan. "Make [the change] worth the effort. And get permission from consumers to change."
The managers' forward-thinking effort resulted in a new design that has made the brand relevant to a wider range of occasions, particularly weekend bar and formal occasions. Baileys proactive managers expect sales of the brand to triple by 2007.
For the rest of this story, read Spirited redesign for Baileys, published in Packaging World magazine in February.