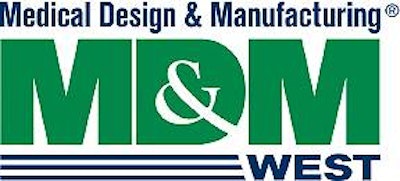 Know your distribution system. Companies can make a great product, but don't know the product's needs. It's imperative to get the device to customers safely.
Take advantage of shipping formulas, such as those developed by UPS and FedEx. They can help save you money.
Use indicators for temperature-sensitive devices. You have no control with common carriers, and distribution companies don't always tell you about extreme temperature conditions or how long a package was exposed to them.
Project your needs for corrugated years in advance so suppliers can grow the trees.
Know specific dimensions, manufacturers joints, how flaps should fold, how to stack cases, and how the device will fit inside. Thinking a box is just a box is not right.

These were among the recommendations offered by Gates, senior packaging engineer with medical device maker Guidant Corp., St. Paul, MN. Her presentation opened the January 10 morning session, "Packaging Update: Engineering," at the Medical Design & Manufacturing conference, held in Anaheim, CA, January 10.

Referring to her speech as "Packaging 101," Gates noted that packaging newcomers focus on packaging, but "have to learn to consider the medical device product. Engineers need experience in the field to understand regulatory issues, graphics design, seal strength, equipment, sterility, and barrier properties."

Gates devoted considerable time to discussing the testing of paperboard, printing, labels, laminates, plastics, distribution and transit, and warehousing and shipping. She focused on test methods from the American Society of Testing and Materials, International Safe Transit Assn., the Food & Drug Administration, International Standards Organization, Measurement and Analysis of the Distribution Environment, FedEx, UPS, and the Michigan State University Packaging Consortium.
Companies in this article