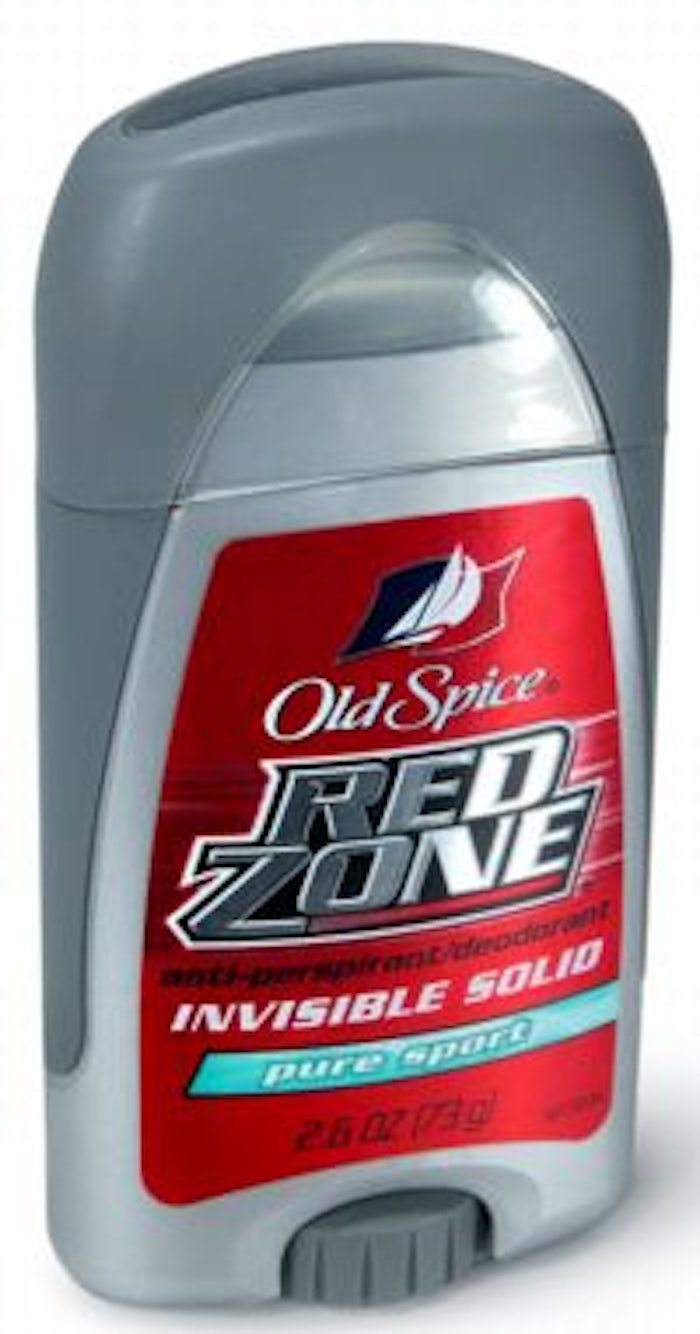 Replacing the standard snap cap, the canister now sports a shaped cap/sleeve that's made of polypropylene by two-shot injection molding by Plastek Group. "This process has mostly been used in the past for products like toothbrushes, not for packaging," says Javier Verdura, vice president, design+development, at Product Ventures. The two-shot approach permitted a viewing window on the top of the cap.
Product Ventures faced a design challenge, since P&G wanted to use the same filling and packaging lines as it does for other canister deodorants. "That really limited the types of changes we could make for Red Zone," Verdura says. "So we decided to make this package look like one piece, instead of a canister with a cap."
The target market is a masculine "image manager," a young man concerned with his image who will buy premium products. So, Verdura says, the package had to be "unapologetically masculine."
The 2.5-oz canister has the same footprint as the previous package, says Dave Schuller, design manager for beauty care at Procter & Gamble. "Pushing the envelope was the goal in creating this package," Schuller says. "But using the same packaging lines to fill and package the product removed some of the risk."
He says that P&G did extensive focus-group testing, as well as qualitative concept and use-testing later. The pressure-sensitive label displays a new Old Spice brandmark that was changed just prior to the introduction of Red Zone. Schuller adds that it's too early to have measurable sales results from the market.
Companies in this article