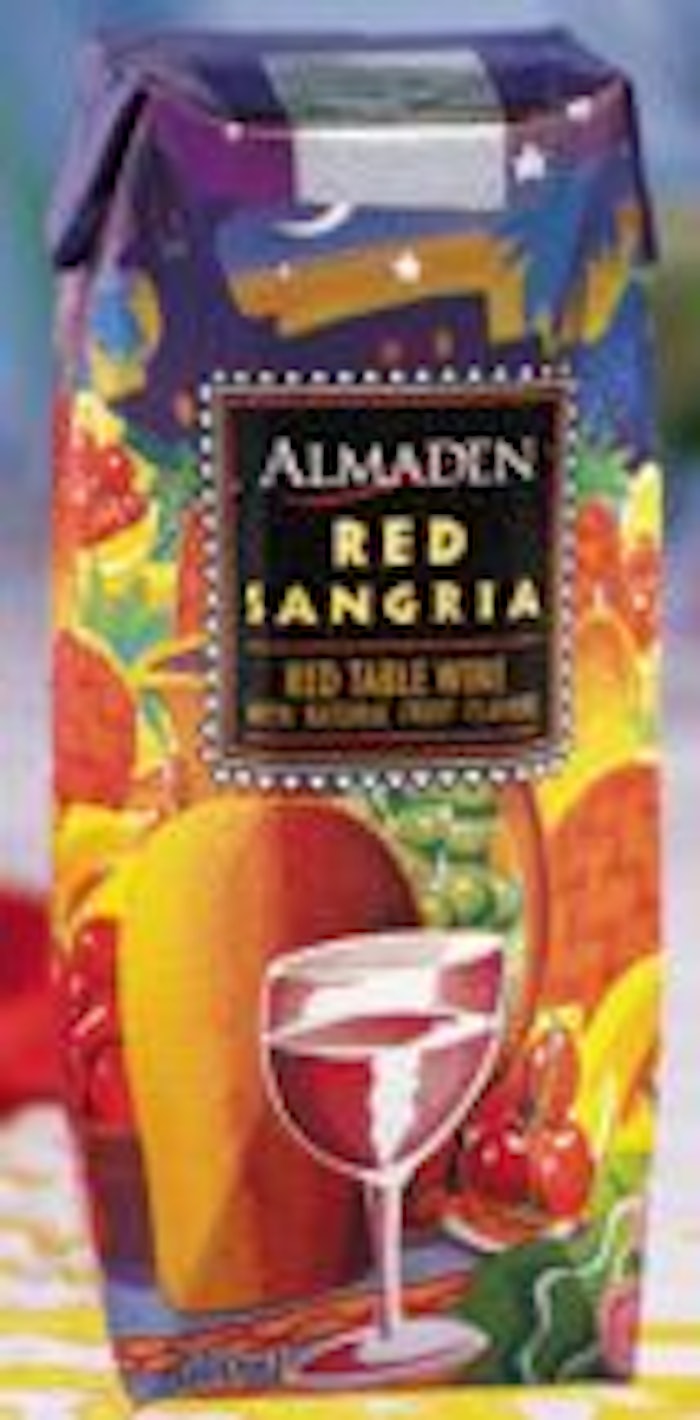 The octagonal-shaped Prisma is a shatterproof, seven-layer package comprising polyethylene, paperboard, and foil. The result is no cork, no bottle, with on-the-go convenience and an easy-open pull tab.
"[This] creates a lifestyle-oriented product that delivers quality, convenience and an exciting new direction for the wine industry," says Diana Pawlik, brand manager, Almaden Vineyards, Canandaigua, NY.
Introduced nationally in April, the wine package sells for $3.49 in chains such as Wal-Mart, Albertson's, Kroger, and Winn-Dixie, and convenience stores such as 7-Eleven.
"There are more than one billion wine packs sold globally by Tetra Pak, but this is the first in this size," adds Pawlik. "It's more than a sip, less than a bottle."
Almaden is also packed in a 5-L bag-in-box, prompting Pawlik to refer to the Prisma as a "mini me" version. She points out that the multifaceted Prisma shape gives the product a premium look that's not boxy like a drink box. Graphics are printed five colors flexo.
Pawlik has been working on the project since 10 days after she joined Canandaigua Wine three years ago in 2001when Tetra Pak entered into a partnership to develop this unique packaging for Almaden Red Sangria. After extensive shelf-life testing, package integrity trials and consumer testing, the companies developed what they considered the ideal product for consumers who enjoy wine and a fast-paced lifestyle.
"Both overall appeal and purchase intent scores for the design of the package exceeded the benchmark targets," comments Pawlik. "The response has been overwhelming." She says they are considering four-packs and a 1-L Prisma size.
Companies in this article