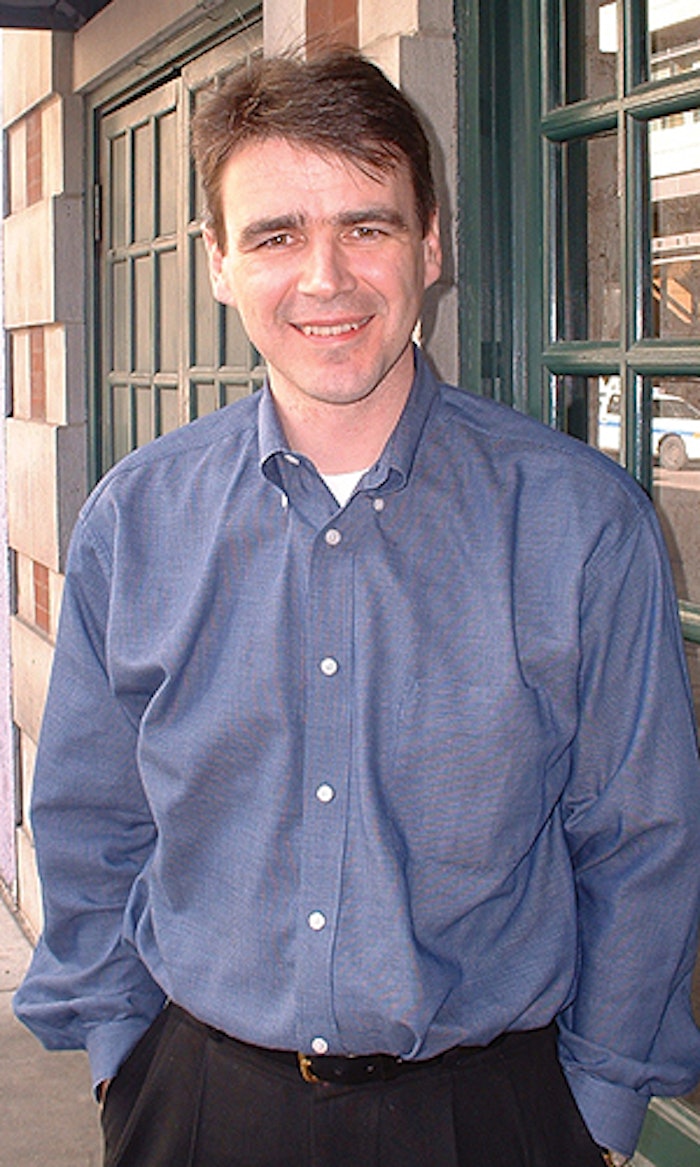 That's according to David Atherton (pictured), engineering director at Unilever Home & Personal Care North America, speaking at the recent Automation Fair sponsored by Rockwell Automation in November in Milwaukee.
Atherton said that involves shorter cycle times, lead times that enable rapid response, a synchronized supply chain, the ability to move quickly from product to product, and a supply chain that performs reliably and consistently. A month of inventory, said Atherton, is no longer acceptable. "You need to have real-time information throughout the supply chain."
AMR Research's Roddy Martin, who logged nearly a decade at South African Brewers, agreed. "You must make sure that the plans, schedules and packaging operations are linked to what's moving in the marketplace," he said, speaking at a brewing industry symposium at Automation Fair. "That's an information challenge. I may be making a product very well, but I could be making the wrong product. I haven't got visibility of consumer needs."
Rockwell's Bill McCarthy, who focuses on selling automation technology to the CPG market, said, "Less inventory in the channel drives the need for MES [Manufacturing Execution Systems] to closer couple production to retail [activity]."
The packaging operations in the brewery industry in particular are caught between what McCarthy called the brewhouse "push" and retail packaging "pull." On the production side, "you're trying to push as much beer as you can into the storage tanks to really optimize the assets. On the packaging side, you have the retail chain trying to optimize what's really being consumed to drive that into the schedule. So you're getting pushed from both retailers and brew tanks."
At Unilever, key steps to shift to this demand-driven model include:
• Forming alliances with key packaging machine suppliers for faster lead times, sourcing flexibility, and sharing of best practices.
• Increasing asset utilization by moving from two-shift production to round-the-clock production.
• Quantifying all losses in the plant: measure and continuously improve. "It's scary how bad we are on maintenance," said Atherton to nods of agreement in the audience. "I think it's probably the most neglected function."
Companies in this article