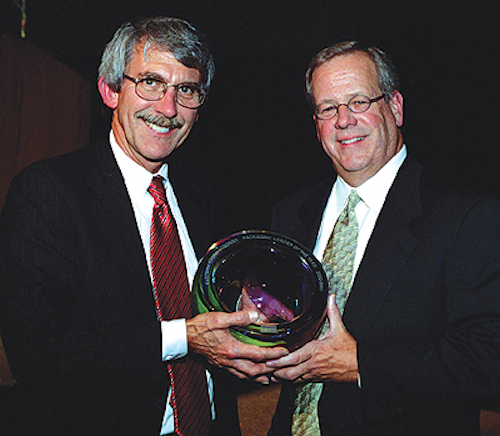 PW: Name some of the specialists involved in the interdisciplinary strategy behind product/ packaging development at the Kodak Corporate Design & Usability Div.
Paul: Human factors engineers, industrial designers, and graphic designers are involved in all new product development. Although their disciplines are unique, they each contribute to creating a better design and easier-to-use product. We also have anthropologists focused on gaining a better understanding of the consumers' needs. Packaging is a major component of design and usability because it is often the first component a consumer touches. Making this right is a large part of satisfying the customers' needs.
PW: How long has this interdisciplinary philosophy been in place and what advantages do you expect to gain?
Jim: We officially put the packaging group within the Corporate Design & Usability Group in January of this year. I suspect we won't see the full impact of this for a few years. But right off the bat I think we have a closer relationship among the various professionals in the group. We were part of an engineering group before, and as such, were closely linked to operations. That meant we were driven to a large degree by cost reduction goals. Now we should be more focused on package design. This means we'll still offer up low-cost packaging concepts but, in addition, also ones with clearly better design that are perhaps more expensive.
Paul: Now that packaging is a part of the management team of Corporate Design & Usability, there are things that are shared with packaging that may not have been shared before, coming from a different perspective. With the integration of the functions, including packaging, I expect the overall quality of design for the total solution to improve.
PW: How will your interdisciplinary approach affect the future of packaging at Kodak?
Jim: We think long term it will give us an advantage over the competition, better products, and better packaging. We didn't restructure the packaging group this way because there was a problem. Our internal clients, the business units we design packages for, were happy with what we were doing. We think we can be even better under this organization. —PR/ALR
Companies in this article