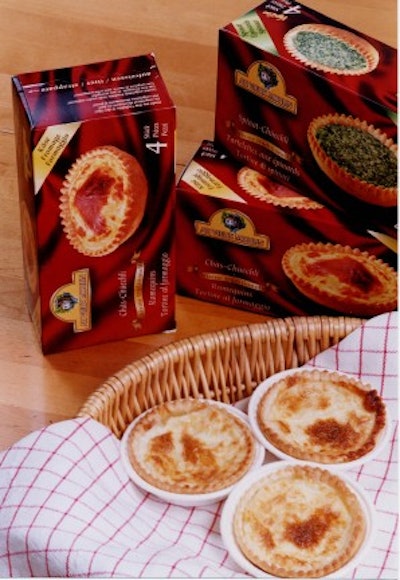 Using Ensoven board from Stora Enso (Stockholm, Sweden), Jowa's converter, Pawi Verpackungen (Winterthur, Switzerland), has created trays for the frozen foods. "Fiber-based material is simply more readily accepted by Swiss consumers than aluminium," says Horst-Ulrich Bonnhoff, head of packaging development at Volketswil, Switzerland-based Jowa. In the process, the team has already reduced the board thickness by at least 25%.
"The most important aspect for us has been the ovenable board's good formability and its suitability for our machines. The tray functions as a pie mould in the filling machines, as a package and then as a heating tray," Bonnhoff points out. "The demanding nature of the process-especially temperature-must also be remembered, since the board must be able to withstand temperatures from freezing all the way into the oven."
In addition, the bakery's high-fat frozen pies have been shifted to Stora Enso's Ensoven paperboard coated with polybutylene terephthalate that allow greasy products to be easily removed from the trays.
Companies in this article