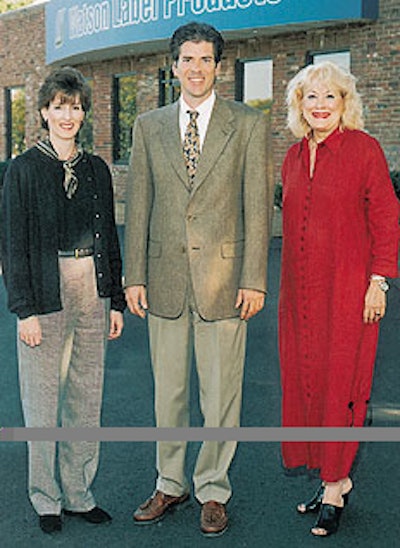 —E-Pak Machinery, Inc. (LaPorte, IN) has recently entered the packaging equipment industry and is located at 1555 S. State Road 39, LaPorte, IN 46350; phone: 800/328-0466, fax: 219/324-2884. —Bosch Packaging (Minneapolis, MN) merged two parts of its business into one North American organization. The new div. is made up of the Bosch Pharmaceutical Operations and the Bosch Food & Confectionery Operation. —Huhtamaki (Espoo, Finland) will adopt the Huhtamaki name across all of its U.S. operations. The name change will include Huhtamaki, Chinet, Packaging Resources, and a unit of Graphic Packaging. —The Emhart Glass (Cham, Switzerland) office located in Windsor, CT, will move to 89 Phoenix Ave., P.O. Box 1229, Enfield, CT 06083-1229; phone: 860/814-4010, fax: 860/814-4170. —Scholle Corp. (Northlake, IL) has established Scholle Limitada, an independent new business operation in Vinhedo, Brazil. —Enterprise IG (London, UK) has extended its presence in mainland China with the expansion of its service office in Shanghai. —FlexLink Systems (Bethlehem, PA) will open an office in São Paolo, Brazil. —Kuraray Co., Ltd. (Zwijndrecht, Belgium) will expand the production capacity of EVAL Europe N.V. in Belgium from 12ꯠ tons/year to 24ꯠ tons/year.
Companies in this article
Videos from FlexLink Systems, Inc.
Videos from Graphic Packaging Intl.