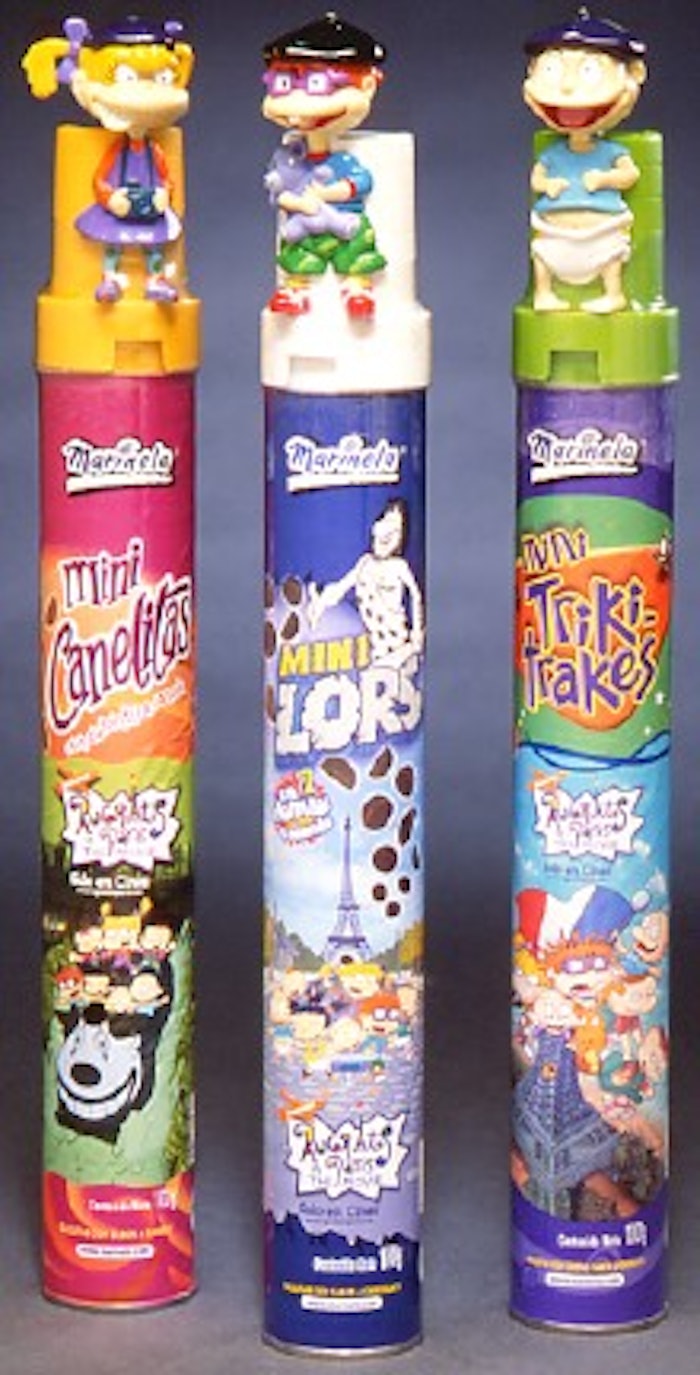 "Children are very thrilled with the characters and the dispensing system," says Francisco Fuente, Marinela's brand manager. "It's a collectible and the dispenser is refillable."
The canisters are decorated with offset-printed labels that highlight scenes from the movie. Spiral-wound of two plies of 100% recycled paperboard and a plastic/foil liner to protect against moisture and oxygen, the narrow canister comfortably fits in children's small hands.
The packages, which were designed by both Marinela and Sonoco, are filled at Marinela facilities in Mexico City and Guadalajara, Mexico. The prelabeled canisters arrive with metal ends seamed on. The cans are filled, then sealed with a plastic top to preserve freshness. The dispensing top is applied and secured with a plastic shrink collar. Shelf life is 12 months.
"It's amazing how quickly the stores sold out of the product. It took more time to stock the item than to sell it," Fuente enthuses.