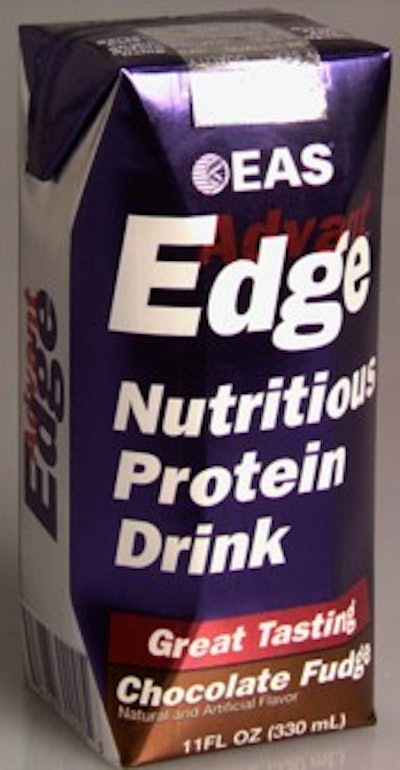 "Our research shows that convenience is very important to our customers," says Christine Riggs, EAS director of science. "The Tetra Prisma aseptic packaging is critical to our ability to deliver that convenience."
Tetra Pak (Vernon Hills, IL) and EAS developed the AdvantEdge line at the Tetra Pak Aseptic Technology Pilot Plant in Denton, TX. The Tetra Prisma aseptic package is made of a multilayered laminate that consists of polyethylene, paperboard, and aluminum foil. Carton graphics are flexo-printed in four colors.
The shake is packaged at California Natural Products of Lanthrop, CA, using a Tetra Pak TBA-19 filling machine.
The product launched in August 2000 in three flavors, merchandised individually and in four-packs. The average retail price for an individual serving is $1.19 and a four-pack retails between $3.86 and $5.49. Shelf life is one year. Due to release this July are three citrus flavors.
Companies in this article