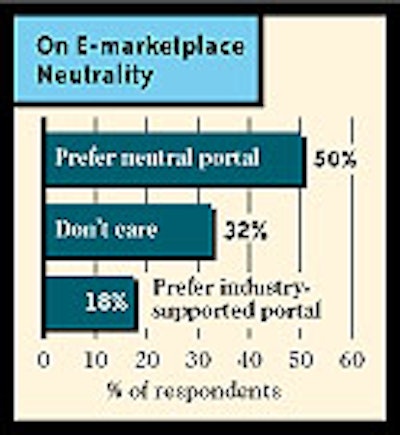 Another 32% of respondents expressed no preference for e-marketplace neutrality. A minority of respondents, almost 18%, actually prefer to do business with an industry-supported portal vs. a neutral one.
"Industry-supported" was defined in the survey as being owned in part by fellow buyers, industry suppliers or an industry association.
More than 250 packaging buyers responded to the survey, which was conducted in June. A full report will be included in the September edition of Net Sourcing, which is mailed with the September issue of Packaging World.