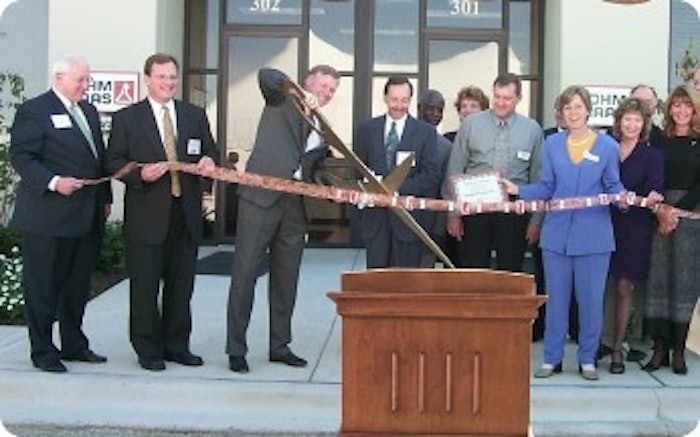 Located approximately 35 minutes from Chicago's O'Hare Airport, the center was built specifically to support the structural adhesives and packaging and converting customers of Rohm and Haas. The new 40ꯠ square-foot facility houses more than 70 adhesives specialists engaged in sales, marketing, and technical activities.
Technical activities at the Center include product development, applications research, and product scale-up. Analytical and computational support is also provided on site. The precisely controlled environment of the applications laboratory makes it possible to match customer factory conditions and pre-qualify adhesives for each application.
Caption: Mike Fitzpatrick, chief operating office of Rohm and Haas Co., cuts the ribbon at the dedication of the company's new Midwest Technical Center.
For more information, see www.rohmhaas.com/adhesivessealants
Companies in this article