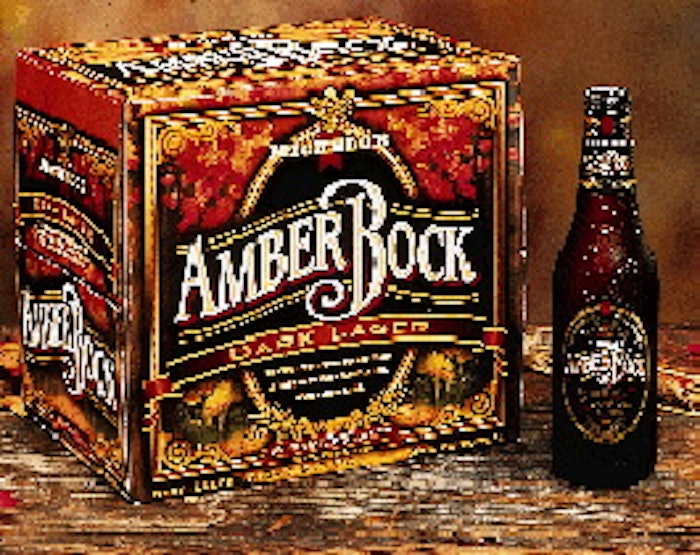 St. Louis-based Anheuser-Busch is certainly in the seasonal swing with a corrugated 12-pack aimed at autumn and a 5-L steel can for Christmas.
The corrugated gives an Octoberfest flair to 12-packs of 12-oz bottles of A-B's best-selling specialty brand, Michelob Amber Bock. Inland Paperboard and Packaging (Indianapolis, IN) sheet-feeds the 8-pt board into an offset press for a six-color print job dominated by deep seasonal shades associated with autumn. It then uses the printed board as the liner in a 200#-test, B-flute corrugated 12-pack. Launched September 21, the package will remain in use through November and parts of December.
Elsewhere in the Michelob family, a 5-L can celebrates the merriest of holidays with graphics depicting Christmas scenes. Printed offset in 13 colors, the three-piecesteel can is supplied by Huber Verpackungen, represented in the U.S. by Schumacher & Associates (Frankenmuth, MI). Shipped to A-B's St. Louis plant with both ends seamed on and a dispensing spout built in, the steel end on the top has a bung hole through which the can is filled with beer. A plastic bung plugs the hole. Sold exclusively through Sam's Clubs, the can-equivalent to about 14 12-oz beers-sells for about $12. A-B's Dave Michalik, graphics manager, admits it's pricey. "But it's a collector's item," he says.
Companies in this article