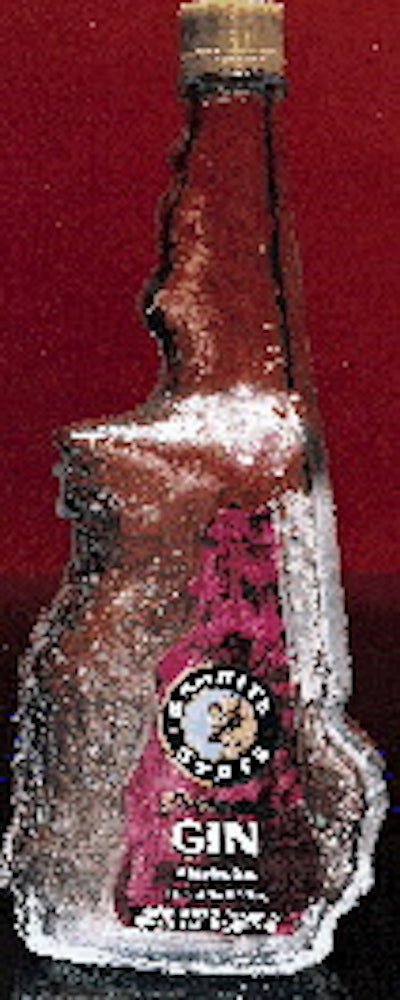 But the theme doesn't stop there. To capitalize on a well-known regional landmark, the left side of the bottle has an extra protrusion resembling a rocky outcropping in New Hampshire's White Mountains known to locals as the "Old Man of the Mountain."
The custom 750-mL bottle is supplied by Lawson MardonWheaton (Millville, NJ). Despite the unusual shape, it runs well on the filling line after Jenkins modified some starwheels, according to plant manager Phil DeConinck.
The label, supplied by MPI Label Systems (Sebring, OH) at its Danielson, CT, plant, consists of a foil/paper lamination that's flexo-printed in seven colors plus a UV varnish. It depicts a four-color photo of the outcropping, and the label's rocky background-purplish, in the case of the gin bottle-consists of screen gradations of magenta and cyan process colors. (The vodka and rum bottles feature blue and aqua backgrounds, respectively.)
The products have been available for about a year in New Hampshire's state-run liquor stores, retailing for $9.99.
Companies in this article