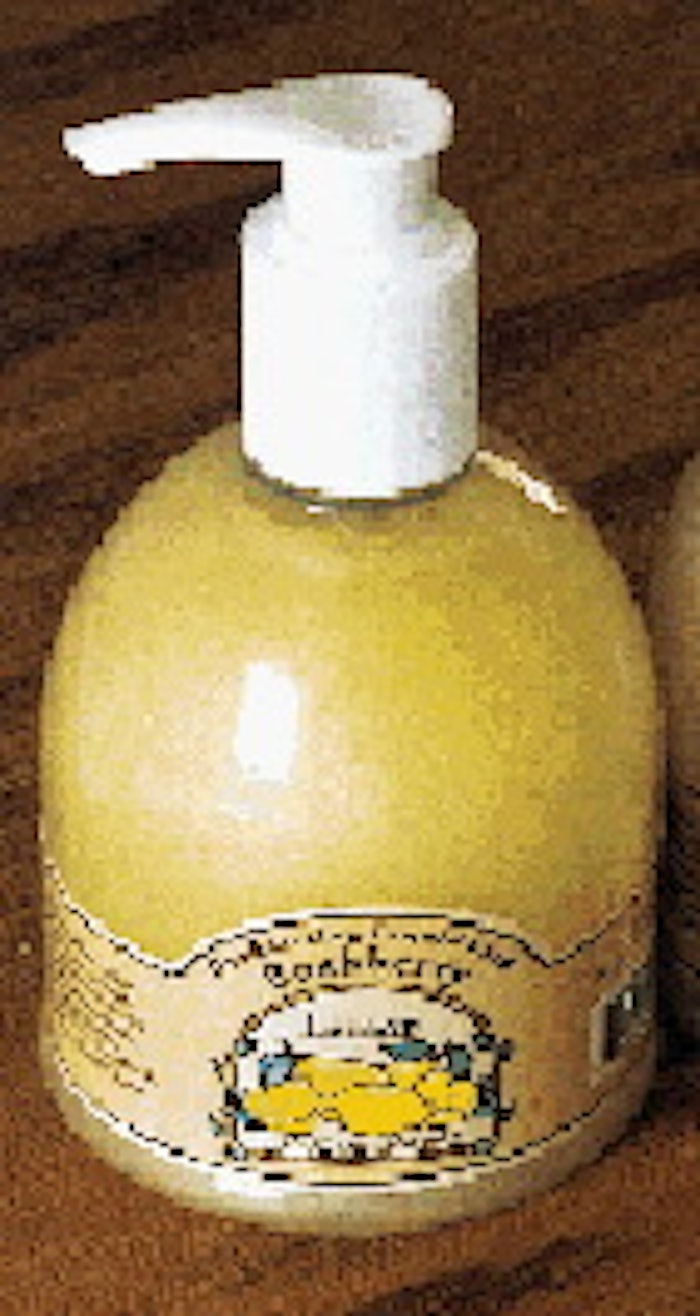 Anticipating that kitchens and basement gardening areas would likely be the settings where the soaps would be used, manufacturer Commonwealth Soap & Toiletries Co. chose to package the line in a wide-based bottle less likely to topple in such busy domestic settings. The bottle is so important that the company is importing it from England.
"If we could find something comparable [from a U.S. supplier], we'd switch over," says Ed Layne, president of the North Grosvenordale, CT-based company. Although the company is paying a significant premium, Layne says that for right now, it's more economical than buying a mold.
The 10-oz polyvinyl chloride bottles are extrusion blow-molded by M&H Plastics of Suffolk, England, and supplied by Lerman Container (Naugatuck, CT). After bottles are filled and closed on-site, pressure-sensitive wraparound labels are applied. Supplied by MPI Label (Sebring, OH), they consist of 60# paper stock with a polypropylene overlaminate. They're flexo-printed in four colors, which vary with scent. SeaquistPerfect Dispensing (Cary, IL) supplies the Model SBS lotion pumps, which contain both PP and polyethylene.
Introduced last April, the soaps are "doing very well," says Layne. "Everybody who uses it really seems to like it." Suggested retail price for the 10-oz bottles is $4.99.
Companies in this article