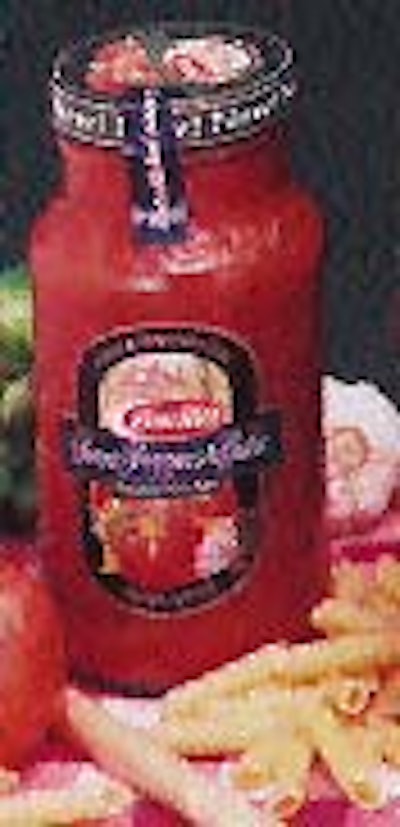 But how can the new line convey its uniqueness on an already flooded premium pasta sauce shelf? With a package so elegant it won the 1995 Clear Choice Award for new food products from the Washington, DC-based Glass Packaging Institute (see p. 8).
"It's the only pasta sauce in the U.S. that can say it's Italy's favorite," says Ginny Marcin, director of public affairs at Campbell. "The line is designed to be very authentic. And packaging is designed to be very authentic looking."
The package starts with a custom embossed glass jar from Owens-Illinois (Toledo, OH). Label and cap graphics, designed in-house, depict tomatoes and spices with the Italian countryside in the background, plus the Barilla logo. Campbell prefers not to disclose label specs, but the 70-mm cap from White Cap (Downers Grove, IL) is dry offset-printed in eight colors. A decorative paper seal over the cap is reminiscient of paper TE seals found on glass packages in Europe, Marcin explains.
Barilla pasta sauce was introduced nationally to grocery stores last month. Six varieties are available. The 26-oz jar retails for about $2.59.
Companies in this article