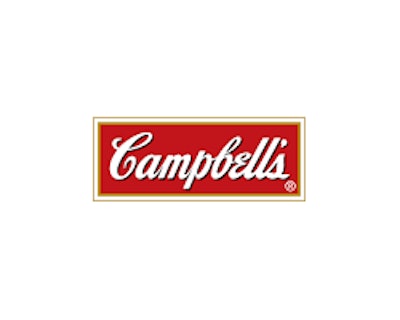 Campbell Soup Company has completed its acquisition of Snyder's-Lance, Inc. for $50 per share in an all-cash transaction. The acquisition helps create a $10 billion company, with snacking representing approximately 47 percent of its annual net sales.
The new U.S. snacking unit, which will be known as Campbell Snacks, will integrate the Pepperidge Farm and Snyder's-Lance portfolios. It will be led by the former president of Campbell's U.S. biscuits and snacks, Carlos Abrams-Rivera.
METTLER TOLEDO product inspection moving to new facility
The METTLER TOLEDO product inspection group is relocating to a new 270,000-square-foot state-of-the-art facility in Pasco County, Florida. Safeline, the group's metal detection and X-ray inspection business unit, has already moved into the facility. The group's Hi-Speed checkweighing, CI-Vision machine vision and PCE track & trace/serialization units are scheduled to move in later this year.
Middleby extending automation and robotics capabilities
The Middleby Corporation has acquired Castelnuovo Rangone, Italy-based Ve.Ma.C., is a designer and manufacturer of handling, automation and robotics solutions for protein food processing lines. The Middleby Corporation develops, manufactures, markets and services equipment used in the commercial foodservice, food processing, and residential kitchen equipment industries. Its leading food processing equipment brands include Alkar, Armor Inox, Auto-Bake, Baker Thermal Solutions, Burford, Cozzini, CVP Systems, Danfotech, Drake, Emico, Glimek, Hinds-Bock, Maurer-Atmos, MP Equipment, RapidPak, Scanico, Spooner Vicars, Stewart Systems, Thurne and Ve.Ma.C.
Givaudan purchasing major share of Naturex
Givaudan, which creates flavors and fragrances for the food, beverage and fragrance industries, has agreed to pay $649 million to acquire 40.6 percent of the shares of Naturex. Based in Avignon, France, Naturex uses plant extracts to develop ingredients and ingredient systems. Givaudan had $5.4 billion in sales last year.
Bevcorp buys equipment rebuilder
Bevcorp LLC, a manufacturer of high-speed fillers, blenders and container handling equipment for the beverage industry, has acquired East Coast Seamers, a seamer service provider and supplier of rebuilt Angelus, Continental and Canco can seamers and seamer service. East Coast Seamers will continue to operate out of its Forest Hill, MD site.
Design project attains LEED Silver status
ESI Design Services has completed the preliminary planning and full design for the Ben E. Keith Foods 400,000-square-foot LEED Silver-certified food distribution center in North Little Rock, AR.
Companies in this article