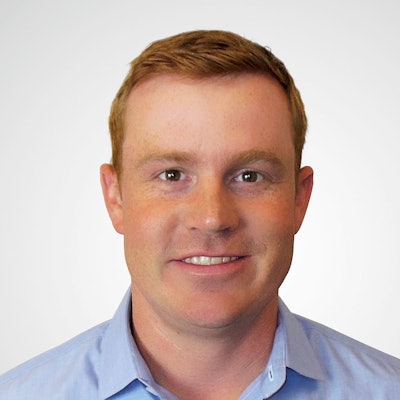 What immediately wowed us was the willingness of the industry's top brand owners—Mondele-z, PepsiCo, Unilever, and P&G to name a few—to jump on board. And the e-commerce angle is compelling. But a conversation with Tom Szaky, CEO, Loop and TerraCycle, revealed that retailers will play a pivotal role.
Tesco in the U.K., Carrefour in France, and a soon-to-be-named U.S. retailer will incubate Loop trials in 2019. Consumers will be able to access products in durable packaging via loopstore.com, or from participating brands' sites, but most coming into the ecosystem will likely come from retailers. The retail pillar of Loop will be carefully rolled out in stages.
Stage one at Carrefour, for example, will entail a third-party microsite, visually draped in familiar Carrefour branding, accomplishing the online ordering transactions. Traditional carriers will take care of delivery between brand owner and consumer, with Carrefour only serving to shepherd customers into the Loop system. During the second stage, a couple of months into the rollout, Carrefour will integrate the online ordering and fulfillment into its own set of functions.
"At that stage, Carrefour becomes the entity that buys the products from, say, Pepsi and Mondele-z," Szaky says. "Retailers can sell it on their own e-commerce websites along with their disposable products. They deliver it, and they even pick up the dirties [used containers] because, in the case of Carrefour at least, they have their own delivery fleet. When dropping off the next load, a driver will pick up the used bottles. They become the garbage system. Then, we get all the dirties aggregated. We check them in so that consumers can get their deposits back. We sort them, clean them, and then provide it back to the manufacturer."
During stage three, a few months later, the retailer will begin stocking the product, in the Loop reusable containers, on its shelves. Szaky imagines a reusable section of a retail store.
In setting up this ecosystem, Loop first provides a connective tissue to preserve the natural order—the manufacturers make products, the retailers sell them. Szaky doesn't want to bother with brand-building or customer acquisition since that's in the brands' and the retailers' wheelhouse and they know it well. Loop will, however, begin to fulfill a waste-management function that previously had been left to consumers (recycling), or hadn't existed at all (reuse). It thereby aims to insinuate itself in the stream between consumer and manufacturer, a position that hadn't existed before. In doing so, it turns a one-way stream back on itself, into, at least in a microcosm, a circular economy. Meanwhile, consumers continue shopping in the way they're familiar with, whether online or in retail.
This brings us to omni-channel. At the risk of overgeneralizing, single-use products bought in retail settings have been driven to be inexpensively packaged while retaining a strong shelf presence. E-commerce, on the other hand, needed robust packaging to withstand warehousing, fulfillment, and delivery, but it was certainly function over form. Packages have thus been being optimized for these two disparate channels, working against the goal of harmonizing packaging (and packaging machinery) across multpile channels.
In the Loop ecosystem, retail packages now need to be equally robust since they're needed to withstand 100s of cycles. Maybe to a lesser extent, even e-commerce products require a pleasant appearance if they're going to be functional semi-durable dispensers in prominent places within the home, rather than throw-away refills. In theory, over time, two different packaging lines could be streamlined into one. And in theory, packaging designers could be unfettered from previous light-weighting and material reduction requirements to instead prioritize reusable, robust, and elegant design. These lofty possibilities are rooted in recognizing real human nature.
"People, myself included, aspire to be better than they are. But when you really watch what they do when they're shopping on their own at 2:00 a.m. online, or in a hurry in retail, they're going for convenience, affordability, and the things they know," Szaky says. "The more we can accept that and play into it, the higher chance of success we're going to have."