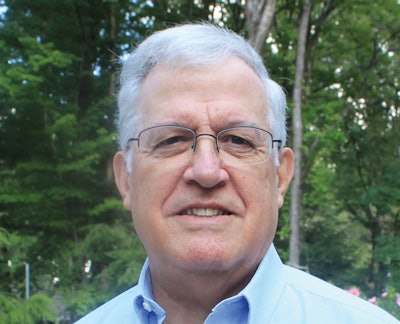 PMMI, The Association for Packaging and Processing Technologies, owner/operator of the show, and owner of this publication, works hard to make the show experience an easy, profitable one.
But don't approach PACK EXPO as a walk in the park–even an all-day walk in the park. There's so much to see during the four days of the show that planning and team work are essential for you to maximize the value of this colossus. Wear comfortable shoes. Bring plenty of business cards. Prepare to be amazed. This sounds like hype, but take it from one who's been to every PACK EXPO since 1964, it is not.
Around 2,500 exhibitors—fully 750 you've never seen at any PACK EXPO before—make it a certainty that you're going to be blown away by inventive packaging and processing technologies from around the world. At this show first time international exhibitors include multiple companies from China (141), Turkey (59), other European countries (71), Canada (34), Italy (28), North and South Korea (22), Taiwan (20), India (11), and Mexico (3), to name just a few.
The show can be seen as the first of a new Digital Packaging and Processing Age in which you have to achieve traditional operational and marketing goals in the face of the evolving challenges of e-commerce, rising environmental concerns, advancing technologies, and the economic need to accomplish more with fewer resources.
Nevertheless, there is evidence that you can meet these challenges with the ever-more efficient manufacturing technologies on view at the show. Labeling, robotics, and pouching lines—both pre-made filling and sealing operations and form-fill-seal lines—still appeal to you as you grapple with the regulated realities of the marketplace. So says a PMMI questionnaire that is now part of the PACK EXPO and Healthcare Packaging EXPO registration process.
A rundown of your top technology interests at this show, based on your responses to the questionnaire, puts labeling and primary and secondary flexible packaging high on the list, making flexibles a major hallmark of the exhibition.
Looking for labeling technologies? More than 100 exhibitors are featuring streamlined approaches to the product ID task.
Traditionally popular keyword searches on the website reflect what's on attendees' minds and what's keeping you up at night. These include such terms as "flexible packaging," "film," "palletizing," "depalletizing," "boxes," "cartons," "casing," "conveying," "protective packaging," "recycled," and "recycling."
Reflecting changes in the Digital Age marketplace, "e-commerce," "cobots," "cybersecurity," and "Big Data" will draw more than passing interest at this show. Many of those topics will be discussed in depth on the Upper Lakeside center where several of the most prominent college packaging programs will be holding court.
Packaging ideas can be found throughout the show in exhibitor display cases of packages produced, filled, sealed, and wrapped on their equipment. For the greatest concentration of packaging inventiveness, go to the Dow-sponsored Showcase of Packaging Innovations® in the Upper North building. There, you'll find more than 200 new award-winning packages from around the world. Supplier information is available from competition organizers, many of which are exhibiting.
The Innovation Stage program—a daily schedule of free, 30-minute sessions on the exhibition floor—offers vender views on a broad range of packaging/processing topics including engineering the factory of the future, sustainable plastics packaging, e-commerce, freeze-dried drug inspection/serialization, electronic labeling, IO-Link's impact on OEE, changeover, predictive maintenance, and much more. Check out the complete agenda at pwgo.to/3785.
Before you get to the show floor: Preview what exhibitors will be showcasing by scanning the exhibitor press releases (there were 556 releases in September with a month to go) at pwgo.to/3786.
And finally, read the PACK EXPO International Show Daily to stay current on all of the events, exhibitor news, and relevant packaging and processing market developments. Its downloadable and distributed every day during the show.
Ben Miyares, Packaging Sherpa, is a packaging market and technology analyst and is president of The Packaging Management Institute, Inc. He can be reached at [email protected].