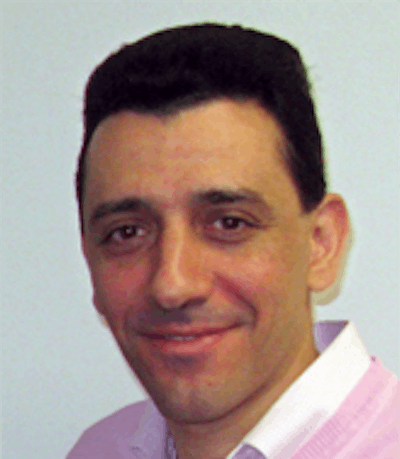 Packaging World:
As you look at new packaging machinery, does the notion of sustainable packaging enter the picture?
Shay Zohar:
It's becoming increasingly important in our considerations. What you're trying to do is minimize head space, and to minimize head space you need smarter automation. There's no other way to pack the product tightly into an allotted space. You have to look carefully not only at the package itself but also ask yourself about secondary and tertiary packaging. Then you have to think through palletizing, too. You don't want to fill trucks with air. You want maximum weights on pallets. You want meaningful quantities of product in efficiently stacked pallets.
What about materials vendors? Do they play a role as you evaluate new machinery?
Definitely. It's important to make sure a carton supplier, for example, works closely with us to ensure that the cartons they supply will permit us to run at the speed we need and still produce, ultimately, the kind of quality appearance we require. You can have great ideas and concepts where machines are concerned, but if the packaging materials that have to run on those machines don't adhere to the same accuracy guidelines that produced the machines, you're going to have issues.
What kind of challenges do you encounter most often when it comes to FATs?
We have a very rigorous FAT protocol, but two things frequently are problematic. First, the speed at which the product comes into the machine is never the same as it will be once true commercial production begins. It's just not practical to manually send single-serve coffee capsules, for example, into a cartoning machine at 320 capsules/min. You'd need a huge number of people. The other challenge is that the package we produce here in our facility, by the time it reaches the machinery vendor who is going perform the FAT, no longer has the exact same shape as it did when it emerged from the machine on which it was packaged. Compounding the problem in our particular case is the degassing process that is natural in coffee packaged in flexible film. A similar problem occurs with our single-serve capsules. In actual production, the tops of those capsules are absolutely flat because the gas hasn't had a chance to puff up the tops. But by the time capsules reach a packaging machinery OEM for an FAT, the tops are puffed up. So we have to send capsules that don't have coffee in them.
Any advice for the universe of packaging machinery builders?
Where an FAT is concerned, insist on creating conditions as close as possible to the conditions that will exist during commercial production in your plant. Even if it means shipping equipment from OEM ABC to OEM XYZ's plant to see how the two operate together, do it. It can save an enormous amount of time and effort spent debugging the equipment when it arrives in your plant. The last thing you want to do is debug when you are trying to manufacture saleable product.