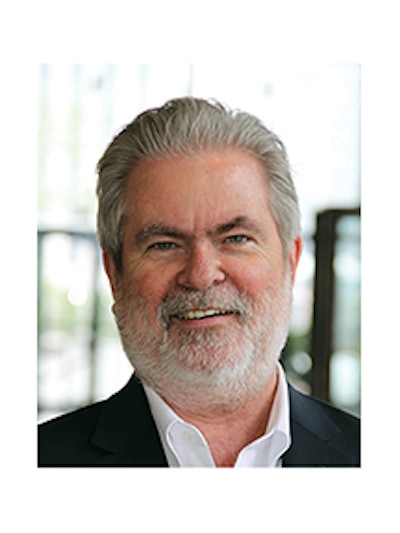 Put on by the Boulder, CO-based Brewers Association (BA)—a not-for-profit trade group representing America's small and independent craft brewers—the event drew 13,300 brewing professionals and 900 exhibitors to the Washington, DC, Convention Center. To get a sense of how the craft brewing movement has grown, the last time this event was held in the nation's capital, in 2013, it drew 6,400 attendees and 440 exhibitors.
While the general session and various other conference proceedings were popular in their own way, it was the BrewExpo America portion of this event that delivered the biggest bang for the buck. It was here at the booths of the 900 exhibitors that brewers were able to evaluate all the new machines, materials, ingredients, and services that are available to them these days. Of all the packaging-centric things on display, there were probably more booths exhibiting labels than any other single packaging category. Their popularity is driven largely by the still growing appeal of cans for craft brews. The problem with cans, of course, is that minimum order requirements don't mesh with the modest volume requirements of craft brewers. But if a brewery can order a truckload of undecorated bright stock cans and then use a label that makes it possible to fill them with whatever beer variety is desired, now you're talking. Yes, there is a cost attached to the label—at CBC I heard it might be anywhere from 22 cents to 40 cents. To put it in perspective, Budweiser cans purchased in huge volumes with direct-print decoration cost about a nickel each. Still, the bottom line for most craft brewers is that the economics greatly favor buying bright stock and labeling 1,000 cans of pilsener and 500 cans of porter rather than paying for and inventorying one truckload of preprinted pilseners and another truckload of porters.
One of the more intriguing labels shown was from Kurz USA. It was converted by Printing Arts with an exciting new technology from Kurz that's called Digital Metal, which combines foiling capabilities with existing toner-based digital printing. This allows a converter like Printing Arts to incorporate foil into designs on a variety of substrates far more readily than if conventional foil stamping had to be relied upon. Armed with this digital capability, short runs that include foil embellishment suddenly make economic sense, and in fact the paper label we saw at the Kurz booth was for a special beer that Munster, IN-based 3 Floyds Brewing tested in a quantity of less than 1,000 bottles. The label was applied by hand.
According to Doug Still of Printing Arts, production of the label was a three-step process. First the sheet-fed labels are run through an HP Indigo 5600 digital press that lays down a black toner wherever the label design calls for foil. Then the labels are taken to the Kurz Digital Metal system, which reactivates the toner so that roll-fed foil adheres only to the spots that had the toner laid down. Finally, the sheets are returned to the Indigo digital press for overprint.
Still says that Printing Arts is the first to have the Kurz technology in North America. "It's great for market research and sampling," says Still. "The sweet spot is probably runs of 1,500 or less." See www.digital-metal.net for more information, including a video.
On the full-body shrink sleeve side of things, Century Label was promoting a clever limited-run brand called Tip-Off Ale that Indianapolis-based Sun King Brewery produced in partnership with their hometown NBA team the Indiana Pacers. The German-style Altbier debuted on tap and in cans at the Pacers' first home game of the 2015 season and was available until supplies ran out at all events at the Bankers Life Fieldhouse in which the Pacers play. Working with Century Label, Sun King was able to quickly develop and roll out a new product that was completely unique, says brewery co-owner Clay Robinson. The flexibility afforded by sleeve-labeling allowed the brewery to quickly experiment with new ideas in brewing and, just as important, utilize the shape, shine, and shelf appeal of the prime label to draw the consumer to the brand. A nice summary of the project is available in this video (pwgo.to/2865).