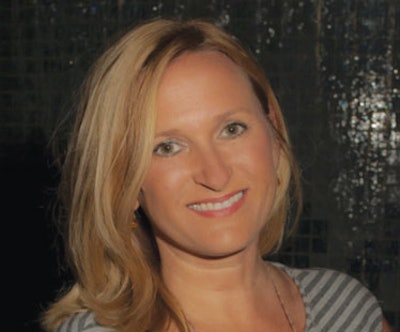 This milestone will trigger an important reboot, and we could not be more excited. We are rolling out CPA 2.5, which is a substantially more supportive platform for our members.
For those of you who aren't familiar, CPA is the national, not-for-profit trade organization for the contract packaging industry. The association was formed in July of 1992 for contract packaging firms and their supporting partners with the sole purpose of fostering growth and longevity of our member companies. Members comprise the nation's leading contract packagers, as well as suppliers to the industry.
Our members have long relied on CPA for networking and educational opportunities, and we are doing our very best to keep in front of industry changes. These changes are driving the need for enhanced CPA services, from education to lead generation and to promotional support. As Vice President of Sales for Hearthside Food Solutions, I see several trends affecting our industry and demanding manufacturing and supply chain changes. I am sure you all agree there are many, but here are just a few driving change:
Trends driving change across the supply chain
Changing consumer buying habits: Home delivery! I for one love the one-click convenience of home delivery of everything from running shoes to cat litter! I am not alone in enjoying this convenience. We have quickly become a nation of one-clickers, and the supply chain has been forever changed by this e-commerce evolution.
Globalization: Consumer packaged goods companies are looking at where their strategic co-packers and co-manufacturers should be around the globe. Some have set up shop across the pond, and others will follow or partner-up in the coming years.
Shorter shelf-life products: In an effort to keep less inventory on hand and provide fresher products, the need for shorter, more frequent runs are becoming the norm.
More products/SKUs to market in a compressed timeline: Brand owners have committed to pushing more products to market in compressed time frames that surpass traditional lead-times for things such as artwork readiness and system setups.
More SKUs—lower volumes: In addition to compressed commercialization timelines, projects that once enjoyed fewer large-volume SKUs are now projects with many SKUs and much smaller volumes, creating challenging production runs.
Increased brand competition and price pressures: Unique and refreshing new brands seem to pop up daily, giving traditional large brand owners a run for their money. Big brand owners are looking to their partners for innovation and nimbleness to keep them relevant and on top!
Outsourcing: CPGs that have been manufacturing for decades are closing plants and finding co-manufacturing partners or at least taking a hard look at becoming a pure sales and marketing arm for the brands they own.
These are the trends CPA considered when reinventing our service offerings to best support our member companies challenged with these and other trends—trends that bring both significant challenges and OPPORTUNITIES.
Our members will have greatly enhanced new business development tools that leverage the CPA's industry presence and partnerships, as well as more networking and educational offerings than ever before. We are partnering with the PMMI Media Group, publisher of Packaging World and Contract Packaging magazines and supporter of the packaging industry and CPA. Some of the new value pieces include advertisements and other promotional opportunities, as well as a robust online directory system to house searchable content and videos. CPA Associate Members (suppliers) have an opportunity to choose their benefits level with standard or gold options—both bringing even more value to member companies.
There has never been a better time to be a member. We are in a position of giving member companies what they've been asking for: MORE educational and networking opportunities to help position their companies for growth. And that is exactly what's accomplished with CPA 2.5.
Our new CPA structure was carefully built and is rooted around the following: We believe in building a better supply chain.
We are CPA—the association for contract packagers and manufacturers.
For more information about our CPA 2.5 reboot, visit www.contractpackaging.org.
CPA President Vicky Smitley is Vice President of Sales, Hearthside Food Solutions, www.hearthsidefoods.com.