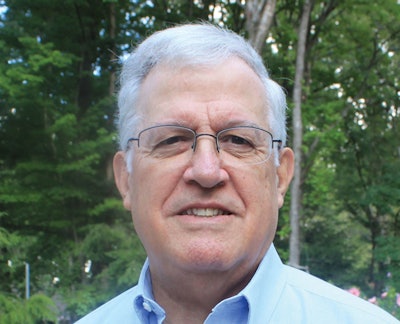 Merriam Webster defines the term as a large gathering where companies in a particular field or industry show their products to possible customers.
With 2,500+ exhibitors and around 75,000 (visitor + exhibitor) attendees, the recently concluded PACK EXPO International (PEI) 2016 certainly was large; in fact, the largest show-and-tell gathering of packaging and packaging-related converting expertise in North America. We can debate whether "packaging" is an industry or simply "a particular field" of interest, but certainly packaging was the central focus of virtually all discussions taking place at this show.
But there was a lot more going on here than merely "companies showing their products to possible customers." Show-and-tell is an important aspect of PEI… But there's always a lot more going on at PACK EXPO…much more. Consider that
• Nearly 800 women registered for the inaugural breakfast meeting of the Packaging & Processing Women's Leadership Network (PPWLN). Held during PEI under the auspices of PMMI, the Association for Packaging & Processing Technologies, owners/operators of all things PACK EXPO, the PPWLN's first jam-packed gathering topped the number of people who turned up in 1996 when Walmart launched its Sustainability Scorecard at PEI. The PPWLN turnout is a testament to the interest in recruiting, retaining, and advancing women's careers in processing and packaging "by bringing established leaders and young professionals together to expand the influence of women in the industry." (pwgo.to/2578)
• 11 international associations representing packaging and processing interests from Argentina, Australia, Brazil (which released online packaging sustainability guidelines and an interactive sustainability game pwgo.to/2579), China, Germany, Italy, Japan, Mexico, and Spain participated. So did the World Packaging Organisation (WPO), which is promoting a new lifetime achievement award to recognize packaging leadership around the world. Dozens of international visitors were working out the details of packaging patents, projects, and innovations in private conferences and "briefcase" exhibits.
• Special-focus pavilions provided deep-dive examinations/explorations of packaging's many sustainable/cost cutting developments. The Reusable Packaging Pavilion, for example, honored Cardinal Health for the development of reusable plastic totes as a key element in a cost-cutting, sustainable cold-chain pharmaceutical distribution management system. (pwgo.to/2580)
And so it goes. And goes. And goes. Fortunately for the readers of Packaging World, a team of editors and veteran packaging technology analysts is putting together a report on some of PACK EXPO's most interesting technologies for the January issue.
Wikipedia's definition of trade show comes closer to describing PEI…"an exhibition organized so that companies in a specificindustrycan showcase and demonstrate their latest products and services, meet with industry partners and customers, study activities of rivals, and examine recent market trends and opportunities." Again, there was a lot of that (showcasing and demonstrating, meeting with partners and customers, vetting the competition, and delving into market trends) going on.
But neither Webster's nor Wikipedia's definition—nor any we could find—envisions a trade show as a single element in a portfolio of events such as that created and nurtured by PMMI, the Association for Packaging & Processing Technologies. What PMMI has developed is a moveable business feast—a tee-shirt-worthy international rock tour of packaging events.
The PACK EXPO 2017 tour:
PACK EXPO East: Philadelphia, PA (U.S.)—February 27- March 1, 2017
ProFood Tech: Chicago, IL (U.S.)—April 4-6, 2017
EXPO PACK Guadalajara: Guadalajara, Jalisco (Mexico)—June 13-16, 2017
PACK EXPO Las Vegas: Las Vegas, NV (U.S.)—September 25-27, 2017
Healthcare Packaging Expo: Las Vegas, NV (U.S.)—September 25-27, 2017
See you at the next stop on the tour!