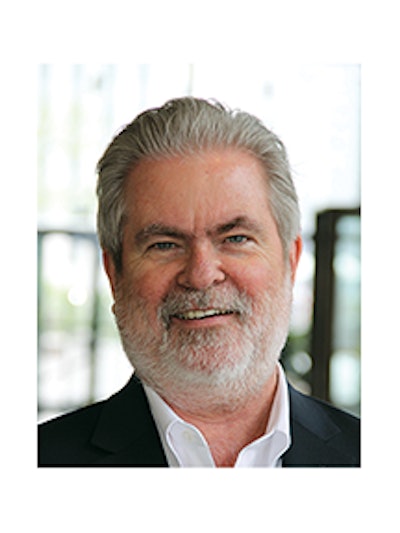 But this time around, thanks to the efforts of the World Packaging Organisation (WPO), SAVE FOOD will get an extra boost from the global packaging community.
Perhaps a little background on SAVE FOOD and WPO are in order. The initiative known as SAVE FOOD was introduced in 2011 by interpack organizer Messe Düsseldorf and the FAO, or Food and Agriculture Organization of the United Nations. The goal? To fight food waste and loss through a global alliance of all stake holders. At interpack 2011 and 2014, the work of the SAVE FOOD initiative was showcased at innovationparc, a hallmark interpack event. Both times a special congress—featuring an international lineup of various thought leaders from business, science, politics, and society at large—engaged in a stimulating exchange of ideas that helped move the initiative forward. When SAVE FOOD returns to interpack in 2017, with it comes the third edition of the international SAVE FOOD Congress, supported not only by Messe Düsseldorf and FAO but also by the United Nations Environment Programme (UNEP). Go here pwgo.to/2574 to download presentations from the 2014 SAVE FOOD Congress.
As for WPO, it's a worldwide association of the national packaging associations or institutes that exist around the world. Some 62 such associations are WPO members. Here in the U.S., the WPO member is the Institute of Packaging Professionals.
WPO has always been an active participant in the SAVE FOOD initiative. But this year WPO dialed it up a notch by organizing an exhibition called PACKAGING THAT SAVES FOOD. For this exhibition, WPO asked its 62 members to conduct a special competition in their own countries designed to identify the one packaging design or development or material breakthrough that best meets the goal of fighting food waste and loss. A total of 20 WPO members heeded the call and are conducting competitions in their own countries. The 20 packages that win these competitions in their own countries will be judged by WPO. The results of the judging will be announced at the PACKAGING THAT SAVES FOOD exhibition at interpack innovationparc.
A key driver behind the PACKAGING THAT SAVES FOOD exhibition is Dr. Johannes Bergmair, Vice President for Sustainability and Food Safety at WPO. When asked what benefit will emerge from all of this, he says that in some ways the biggest benefit has already been achieved. Because for the past year, 20 WPO member organizations in 20 different parts of the world have been working on and promoting the idea that packaging saves food. It has resulted in campaigns in their own countries to highlight and promulgate the idea that packaging technology and materials can reduce food waste and food loss. From research to conferences to the awarding of national awards for packaging that saves food—all of this puts wind in the sails of the whole SAVE FOOD idea. The second big benefit, says Bergmair, is that at the interpack exhibition, thousands of people who visit innovationparc will gain valuable insight into how packaging can save food.
Director of Education Jim George at IoPP, a WPO member, likes the idea that this new WPO awards competition makes the SAVE FOOD initiative more packaging-centric than ever. "There's a misperception out there that packaging is inherently excessive, or that it doesn't serve a useful purpose," says George. "This is a chance for packaging to serve the greater good. It's an opportunity for packaging companies to show that packaging—through its protective properties or through portion control or by extending shelf life or through some other breakthrough in getting food efficiently from farm to fork—really can make a difference."