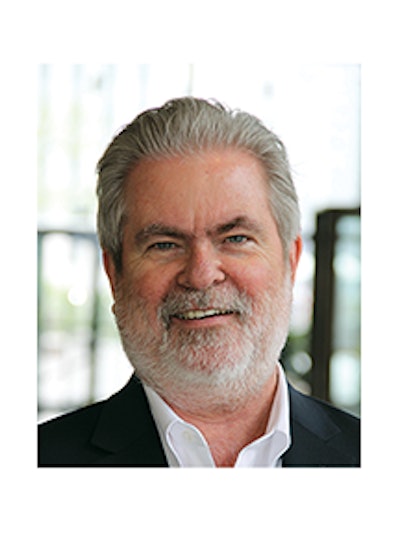 But guest columnist Matt Reynolds of Packaging + Processing OEM nudged me right out of my own column with some observations of his own last month based on Beckhoff Packaging Platform 2016, also held in Germany. So now for a slightly belated look at drupa.
Or should I say "drupack?" That's the term one wag used to describe the show. Why? Because package printing was so abundantly and compellingly represented at this edition of drupa, a show that, historically at least, has been primarily focused on commercial printing.
And it wasn't just printing, either. Tremendous excitement has been building behind the finishing technologies that come after package printing, especially now that these, too, are becoming digital processes. Mike Ferrari of Ferrari Innovation Solutions, a veteran observer of digital print for packaging and an attendee at the last five drupa trade shows, described it as a whole new supply chain that brands are just now discovering.
"Until now, you'd start with digital, like executing on artwork, for example, and then you'd retreat to analog for color separations," says Ferrari. "Then you were back to digital for printing, but back again to analog for finishing. This back and forth from digital to analog is now being replaced by a completely digital workflow, from printing to UV varnish to embossing to foiling and right through to die cutting of cartons. And it's not like what we saw at drupa 2012, where one company, Highcon, was showing digital creasing and die cutting of cartons. Multiple companies are stitching all the pieces together into an all-digital workflow."
One notable new entry into the digital enhancement side of label and package converting is Landa Corp. and its Nano-Metallography®. Like the digital printing technologies under the Landa tent, it relies on the manipulation of materials on an atomic, molecular, and supra-molecular scale. Designed to replace costly, inefficient processes used today, including foil stamping, it involves modules easily integrated into conventional presses like the XFlex X6 from Omet that was on display at Landa's drupa booth. These modules transfer Landa NanoFlake™metal onto a substrate using only the amount of metal required to create the metallic image. According to Landa, 1kg of Landa NanoFlake™takes the place of 3,000 kg of waste foil. So this digital process, says Landa, enables the production of metallized print at a fraction of the cost of foil printing.
Ferrari also was impressed by Heidelberg's drupa introduction of Primefire 106, a sheet-fed 70 x 100 cm digital printing system with drop-on-demand ink-jet technology powered by Fujifilm. He sees it as a clear sign that digital has arrived. "Heidelberg was among the big analog players that resisted digital at drupa 2012," says Ferrari. "But this year they had Primefire 106 at center stage. That was a big deal. They expect to announce a beta site by January."
The pace of change is so rapid, too, that partnering has become almost indispensible in moving things forward. In addition to Heidelberg and Fujifilm, we saw HP Indigo showing a Digital Combination Press concept that incorporated HP Indigo print and digital enhancements in one in-line operation. The digital enhancement technology was provided through a partnership HP formed with JetFX. And elsewhere we saw MGI's ALPHAJET digital ink-jet press. Not only does it include print heads from Memjet, Kyocera, and Konica Minolta, but it also has a module for printed electronics that uses conductive ink developed jointly with AGFA.
Suffice it to say that there's a lot going on in digital. Be sure to check out the special supplement on digital printing and finishing that we produced as an insert into our August issue. You can see it online at pwgo.to/2365 Also available here is a substantial report from Ferrari.