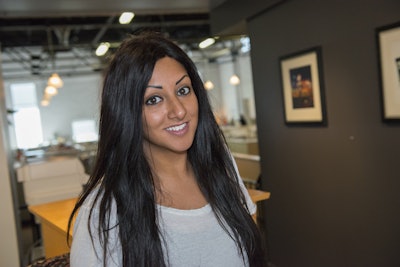 Several years ago, QR codes were the stars of interactive mobile marketing for packaging. But recently their popularity has waned. Here, Zohra Bhimani, Communications Coordinator for branding and design agency Shikatani Lacroix provides an overview of past and future trends for this technology.
Packaging World:
What is a QR code?
Zohra Bhimani:
Quick Response, or QR, codes are mobile- or machine-readable codes used for storing information, such as URLs, that can be viewed by scanning it with a smartphone camera. QR codes can be considered a starting point to interactive packaging with Augmented Reality (AR) technology, as they are a fast method of connecting the offline world to the online world. Developed by DENSO WAVE in 1994, the QR code was aptly named the based on its high-speed reading abilities. A QR code consists of an array of black and white squares.
When did QR codes become popular?
The biggest factor that contributed to the widespread application of the code was that DENSO WAVE made it publicly available. As it could be used freely at no cost, it rapidly spread across the world and grew into a distinguishable "public code." It began appearing everywhere—cash registers, outdoor advertisements, food labels, airplanes, subway stations, clothing—and was particularly prominent between 2009 to 2010.
Why are they now considered passé?
Although QR codes are recognized for their convenience and utility, there are limitations with the 20 alphanumeric characters that store information. Furthermore, QR codes are often executed in an inadequate manner, such as erroneously linking the code to a non-mobile optimized site or faulty landing page, sending users to the same information they received with the QR code, not using a clear call-to-action, or placing it in an area where there is no Wi-Fi availability.
Some of the decline in usage that's been seen in recent years may also be attributed to the fact that Apple and Android devices do not come preloaded with a QR code reader. Those two mobile platforms accounted for more than 87% of smartphones sold worldwide in 2012.
Why didn't the packaging industry fully embrace the technology?
Brand marketers understand packaging is an important step in fostering interaction between the brand and its consumers. Therefore, incorporating electronic measures that go beyond the typical means of engaging customers would seem like an effective tool. However, there are limitations of space and design requirements on packaging labels. Often, attempting to include a QR code along with the standard UPC code is excessive. This is especially true when considering many customers don't see enough value in the experience to pull out their smartphone device, open their downloaded app, and wait for the information to load.
What alternatives are there to QR codes?
The QR code has many possibilities to take a consumer beyond the three-dimensional characteristics of packaging material. A major downfall to its application is that there is no standard format to the code, which means its functionality often goes unnoticed or causes confusion.
Although there has yet to be a clear trailblazer to connecting the offline world to the online, many new technologies are making strides. These enhanced technological additions will undoubtedly stimulate consumer interest and assist with their decisions to purchase a product.
SMS short-codes allow you to review information via text message, mobile applications continue to act as a catalyst for online interactions, and near-field communication (NFC) and Bluetooth are becoming more popular, but the most prominent trend we are seeing is the use of AR. Unlike the QR code, AR technology is essentially invisible, and any logo or object can become the medium, without the need to change the original packaging design.
On a positive note, QR codes require minimal effort on the consumer's endto experience a product before making a purchase—given they have a QR scanner downloaded on their phone.
Will there be a resurgence in QR codes?
QR codes certainly sparked marketers' interest in interactive packaging, particularly as the codes are fairly inexpensive to implement. One thing that is evident is that consumers must perceive an incentive to take the necessary steps to scan the QR code and answer the brand's call-to-action. Therefore, a brand must ensure it isstrategic whenapplying this technology,such as adding value and effectively helping the consumer understand the product better. One example of a successful implementation by a CPG is the Weight Watchers' mobile application. It interacts with existing UPC barcodes to let you scan a food product to receive nutritional information and the number of "points" in a particular product.
Although QR code technology has been largely viewed as a marketing failure, that's not the case everywhere. In China, marketers and consumers have embraced interactive packaging through the use of QR codes.
As our recent study on Millennial brand engagement identifies, Millennials are eager to engage with QR code technology, as they enjoy being entertained and interacting with conventional and emerging immersive technologies. There is no doubt the concept behind QR codes is brilliant, and as consumers demand more interactive experiences, future packaging endeavors will strive to be more innovative, going beyond visual appeal to packaging immersed with multimedia information.