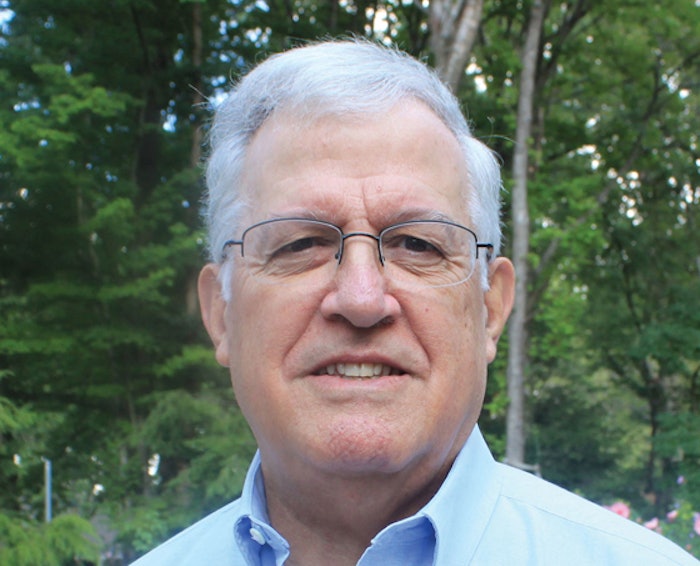 Reuseable blender/bottle
Pepsi's Drinkfinity™ "personal hydration system" won Best of Show honors in this year's AmeriStar awards from the Institute of Packaging Professionals (IoPP). The package did not win any sustainability honors in the competition, although its achievements in that area deserve to be recognized.
The Drinkfinity packaging consists of a PET pod holding liquid flavor concentrate, a polypropylene closure for the pod that holds powdered nutrients in a specially engineered pocket, and a hinged-top copolyester bottle into which the pod empties its liquid and dry ingredients; water gets added by the consumer. This packaging development is a collaborative effort of PepsiCo's Global Packaging R&D operations and the Selig Group.
The closure is permanently sealed onto the pod with a two-side laminated foil membrane DUOSEAL™ gasket from Selig. Inside the closure, the powdered nutrients are kept dry and protected from oxygen by another Selig foil induction seal.
In its announcement, IoPP says that the system features "a reusable Vessel and amazing consumable Pods that work together to fulfill a variety of occasion and hydration needs. The Vessel is a reusable blender/bottle that is totally portable, sleek and stylish. The Pods are powerful capsules utilizing DUOSEAL™ induction seal technology to separate active liquid and powder ingredients until they are mixed together with tap water just prior to consumption."
What the announcement doesn't say is that—compared to single-use 500-mL/13.8-g PET bottles commonly used for drinks—the system reduces plastic packaging consumption by 86% while shipping costs and water consumption savings are 90%. Those are remarkable savings!
Vodka BIB
Robert Federowicz calls his Big Box Vodka packaging "more convenient and sophisticated than any bottle." He doesn't make any direct sustainability claims in detailing the pack—a bag-in-box (BIB) similar to those introduced by Australian wine makers years ago. An infographic on the microflute corrugated box notes that the 1.75 liters of vodka contained in the "spouted, inner bladder" is equivalent to 21∕3 750-mL bottles. "This is not simply vodka in a cardboard box," says Federowicz, CEO of Aristocrat Group Corp. in a press release getting wider distribution than the vodka itself will when it makes its retail debut in California, Nevada, Florida, Louisiana and Texas. He didn't return our call for more information, but his press release notes that "Perhaps best of all, Big Box Vodka features waxed cardboard, allowing consumers to pour ice directly on top of the beverage bladder, eliminating the need for ice buckets or coolers."
Label swap brings environmental savings
Vogue International is claiming some very impressive environmental impact reductions for a label change for its OGX hair care products. Few, if any, of their customers will notice the switch from clear 77 gram per square meter polyethylene labels to Avery Dennison's 48.5g/m2 Global MDO PET film, converted by WS Packing Group, Inc. The switch—reducing environmental impacts of fossil materials, water and energy use, greenhouse gas emissions, and waste generated—was prompted by a life cycle-based environmental performance assessment tool from Avery Dennison called Greenprint™.