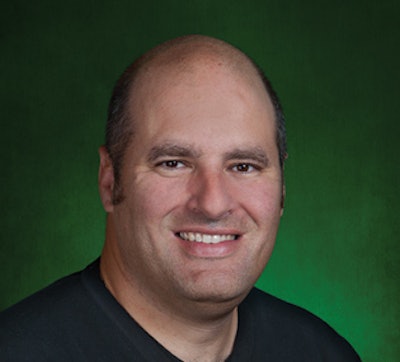 Packaging World:
What are your responsibilities at Heineken?
Joe Pagliaro:
I'm responsible for the long-term innovation strategy, three-year pipeline development, and project management for New Product Introductions and Renovations for many of Heineken USA's brands, including both the liquids and the packaging.
Where do you find inspiration for packaging innovation?
It could come from any category of products if you think broadly enough. My first job after college was at a prominent glue company. My boss worked on a project for car engine sealant that was really hard to dispense, even for mechanics. He took the technology from an aerosol cheese product and applied it to the engine sealant, and sales of the sealant skyrocketed. This gave me my start to thinking more broadly. An example of a project I applied this thinking to was developing a bottle for an "icy cool mint" mouthwash product. I worked with my shrink-sleeve supplier to develop a frosted sleeve that looked and felt like a popular acid-etched vodka bottle. The sales volume far exceeded expectations.
Why is packaging innovation so important for CPG brands—even when they are established and have a solid, thriving consumer base?
Regardless of the product you are trying to sell, it all comes down to Awareness, Trial, and Repeat to achieve long-term, sustainable sales. For the endless competitive set of CPG products, graphics with great shelf standout command "stopping power" and therefore awareness to the consumer. Once the consumer is aware of the product, they must then decide if they want to purchase the product (Trial). As any consumer research study will show, the number-one barrier to trial has always proven to be pricing. Packaging costs have a huge impact to the Profit and Loss and ultimate Price to Consumer. The product must be superior to drive repeat purchase. If innovative packaging features can improve the delivery of the product, it can help drive repeat sales as well.
How does consumer need fit into the innovation equation, and how can a brand identify consumer need?
It's as simple as listening to your consumer and identifying the insights. Oftentimes we work in product categories for years and think we know it all. Speak to new consumers to the category or even the brand to get an unbiased review of the product. While you may get insights through a verbal interview, oftentimes observing the consumer's interaction with the product in qualitative research or in-home-use research leads to the richest insights. Think of how baby formula was packaged in cylindrical cans for years. This became the norm and was accepted by consumers without any resistance, even though they couldn't get all of the expensive powder out of the can. It wasn't until they saw that they could now buy the same product in an easy-to-use package and use all of the product they paid for that they realized there was a deficiency in the old packaging.
How can packaging be a reflection of a product or brand?
Great brands channel their personality "through the line." This includes TV commercials, print ads, digital campaigns, and even packaging. All touchpoints of the brand are single-minded and reinforce what the brand stands for. Take Gatorade, for example. Every aspect of the brand that faces the consumer is centered on helping the athlete in each of us achieve bigger and better results than before. Take Heineken as another example. All brand touchpoints focus squarely on "The Man Of The World." From the iconic green glass bottle and sleek sliver cans, to trendy graphics that call out exotic cities around the world, to innovative features such as glow-in-the-dark aluminum bottles, to television commercials with James Bond—the brand is aspirational, encouraging everyone to cross their borders to someplace they've never been.
What have been some of the most notable packaging innovations at Heineken? How did they meet consumer needs? Reflect the product/brand? What were the inspirations behind the innovations?
Heineken has never been a company known to rest on its laurels. In addition to bringing new and exciting beers to our consumers, we believe very strongly in our packaging acumen and rely on our unique way to connect with consumer insights and need states. A few prime examples include our Slim Can and Star Bottle.
The Heineken Slim Can tapped into the insight that on really hot days, sometimes the beer gets warm before it's completely consumed. It was an insight that wasn't as apparent as it may seem. When we asked consumers what areas of our packaging they would improve, the can was not identified as an area of deficiency. However, in observing consumer behavior, we realized it was a latent need that wasn't being met. By designing the can to only 8.5 oz, consumers would finish the contents before the beer had a chance to get warm. We like to say it is now, "cold till the last drop." We then added our iconic design methodology and came up with a slim can that is easy to hold regardless of the size of your hand and used the aluminum of the can as a key design cue to make it look contemporary and upscale rather than an old-fashioned can that you would expect with a plastic ring.
The Heineken Star Bottle was designed as part of a world bottle program. The intent was so that in each of the more than 170 countries in the world where Heineken is sold, the bottle would be the same. This helps reinforce that our world-renowned quality beer is consistent and never varies. Again, adding the Heineken personality to it, we made the bottle taller and more slender to give it a more contemporary, premium look. It also features an embossed thumb groove that improves the grip and encourages people to hold the bottle at a lower point, keeping the beer colder.