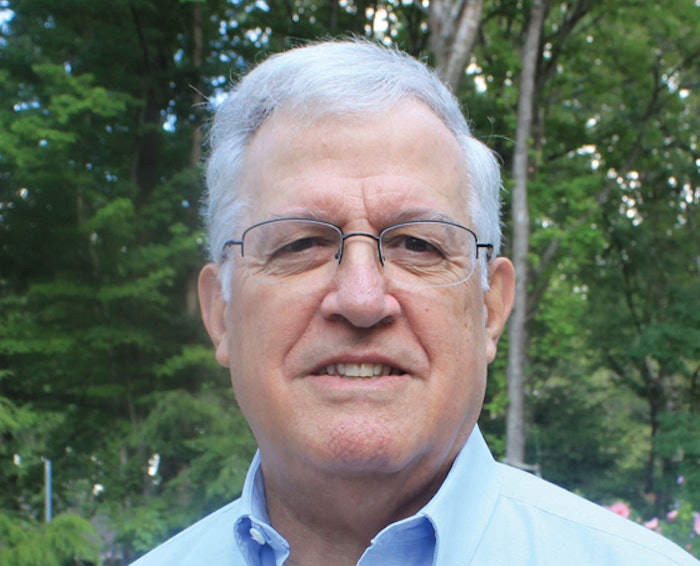 Beech-Nut's new 100% natural pureed fruit and vegetable line—and its packaging—are good examples of both the traditional and contemporary sense of the term, "clean label."
"Clean label is a declaration of product transparency, such that a packaged food or beverage product may contain ingredients that are of natural or organic origin. It also means that ingredients that are used are not synthetic in origin and that a product does not use artificial preservatives," according to Tom Vierhile, Innovation Insights Director of Datamonitor, a market research firm that keeps track of such things.
The packaging of Beech-Nut's new line is the embodiment of "clean label": a flint glass jar with an unobtrusive, barely perceptible clear film label that showcases the product contained. Ingredient statements are minimal. A jar of Beech-Nut's "just carrots," for instance, has a one-word ingredient statement: "carrots." A jar of "just carrot, corn & pumpkin" carries a four-word statement: "carrots, sweet corn, pumpkin." The adjective "just" in the product name, italicized for emphasis, reinforces the product's natural, no preservatives, additives or fillers simplicity.
Breaking away from the classic baby food jar silhouette, Beech-Nut's new line comes in a shoulder-less glass jar (produced by Owens-Illinois) that flairs out to a wider base, making it easy to spoon out its contents. Everything about the packaging and positioning of this new line—except its placement on store shelves in the baby food section—is designed to say, "This is not baby food. This is real food for babies™." That's the marketing tag line for an extensive line of glass jarred foods "inspired by the fresh foods Millennial mothers are making at home for their babies," according to Beech-Nut's launch announcement. Two barely noticeable clear front and back plastic film labels (rather than the paper roll-on label you'll find on other baby food jars) permit the colors of the food to serve as a background for the mostly white label copy. The primary label carries a vignette of the produce from which the contained product is made. A steel PT vacuum closure from Crown Holdings, Inc. is about the only packaging component coming out of the conventional jarred baby food packaging portfolio.
Plastic container transparency: the metal can killer?
The idea of a transparent, retortable can that could protect food for two year or more was creating a lot of buzz at the recent interpack show.
For now, the polypropylene/EVOH/polypropylene co-injection molded Klear Can from Kortec, Inc. (pwgo.to/838) and Weidenhammer Group's PP/EVOH/PP PermaSafe® can—which has found its way onto European store shelves (pwgo.to/839)—are significant technological achievements that bear closer investigation. As attractive as product visibility may be, it's still not clear that these remarkable plastic food containers will be either economically viable or robust enough to trump the incumbent, albeit non-transparent, metal food can.
About the author: Ben Miyares, Packaging Sherpa, is a packaging market and technology analyst and is president of The Packaging Management Institute, Inc. He can be reached at bmiyares@packmgmt.org.