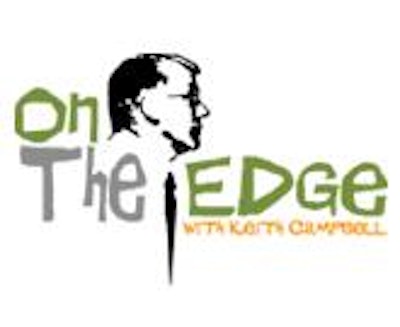 PLC's, at least simple ones, are a commodity today. What about some of the other technologies on which modern packaging machines are built?
Given the proliferation of servos on the Pack Expo floor, one might argue that servos are or soon will be a commodity. Most PLC and motion control suppliers have interface modules for just about everyone else's proprietary network. Doesn't this make the networks a commodity? Some may perform with better specs than others, but don't they all perform with specs that are good enough? What about vision systems? When will they be commodities?

One colleague maintains that robots have become commodities. They all do the same thing - only distinguished from one another by the tooling and the application software that are added to them. For the most part, every brand of robot of a particular type looks much like every other brand. If not commodities, they at least are becoming more common.

One indication of the trend toward these items becoming commodities is the fact that booths at Pack Expo are no longer displaying signage informing the passing public about the application of these technologies in the machines. These technologies are just component parts like the shafts, gears and wheels. What do you think? Are the underlying technologies in today's machines commodities or not?
Comments
---
They all are a commodity. The technologies are mature and stable and the lower prices, compactness and quality reflect this. But they still need to be more simple and rugged so anyone can put them together and make it work.
Posted by: Paul Zepf on September 30, 2011
---
As long as society remains as a "salad bowl" instead of a "melting pot" (that was before the lawyers took over), technology must continue to be different in order to overcome the many obstacles that get in the way. For example, automatic wrapping of a "twinkie" although on the same equipment, is not as complicated as a "vegan" muffin which has very little protein structure to hold it together. The application technology is different.
Posted by: Stan Walulek on September 30, 2011
---
I think Keith is right to some extent. Most companies today are concerned with how the overall system or process will work rather than the underlying technology. All the technology and components in a turn-key system must work and be validatable (medical), reliable, easy to use and work on, and be of minimal footprint to maximize floorspce utilization. The technology integration must be seamless to the customer.
There may be some cases where a customer has had quality issues with technology from a certain company and this could come into play when specifying system components.
Posted by: Glenn Whiteside on September 30, 2011
---
Technologies are all supposed to become commodities, that's how they become affordable and proliferate. Proof is that automated servo changeover is becoming less of a luxury.
What's the next trend? A convergence of software, typically Windows, for better managing the machinery. I say convergence because improvements in safety, OEE, energy management and the like all impact each other. A machine that isn't down for a safety incident has better OEE, good OEE means running at a steady state which is most energy efficient, etc.
Improvements in motion, such as robotics, are likely to be incremental. We need to look at optimizing the total packaging system -- just as sustainability has to take into account the total system carbon footprint.
Posted by: John Kowal on September 30, 2011
---
I really appreciate your post and you explain each and every point very well.Thanks for sharing this information.And I'll love to read your next post too.
Regards
Posted by: Mcx Tips on October 4, 2011
---
The word commodity is "A product in demand, but which is supplied without qualitative differentiation across a market,the market treats it as equivalent, or nearly so, no matter who produces it." Making the statement that technologies like servos and robots are a commodity implies a lack of differentiation within the marketplace. If this were true we would see the marketplace consolidate to a couple players competing on price alone. Whether it's a push button or a servo, each supplier delivers a differentiated technology.

We need to remember that end users are buying machine solutions NOT technology. We see our machine builder customers finding new ways to implement and integrate technologies to differentiate their machines and provide innovation for end users every day.

I saw many different versions of the same machine at PACK EXPO this year, and each one was using existing technology in a differentiated way.

For example, Agaard demonstrated a new horizontal form-fill-and-seal machine for stand-up, re-sealable pouches. The machine uses a continuous motion and formation system to move film while forming and sealing it, eliminating the need for stop-and-start actions. Very cool stuff. Columbia Machine, meanwhile, announced a new robotic palletizer at the show, leveraging technology in a new way. Networks, in particular, help differentiate products because suppliers frequently leverage different network features. Intelligrated also demonstrated three different methods of integrating a PAC with a robot. These are only a few examples.

The bottom line is servos and robots are becoming more commonly used, but are not a commodity.
Posted by: Mike Wagner on October 6, 2011