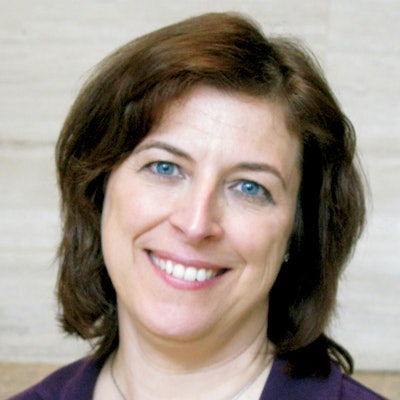 Scott Hardiman, VP/GM of case-ready meat provider Vantage Foods, says he has seen some form of boot washer or dip bath in every meat facility he's ever worked in or visited. But only recently has he seen such advanced equipment for employees at anything but the largest facilities. "I've not seen the automated equipment scaled for a case-ready facility before," he says. Until now.
Vantage's second U.S. service center, currently under construction in Camp Hill, Pa., is targeted for completion late fall 2013 and will include an automated hygiene station, Hardiman says.
>> Information-Driven Manufacturing: New information technologies present opportunities for innovation. Click http://bit.ly/17O99Nb
Rana Meal Solutions produces both fresh, refrigerated product and frozen foodservice varieties of filled pasta and sauces for the U.S. market. At its USDA-approved plant in Illinois, employees are instructed to change into facility-supplied shoes and to wash that footwear upon entry into various food processing areas. Rana Meal Solutions installed four boot washing stations from CM Process Solutions at the employee entrance from the locker areas to the facility, and also at the entry to zones of higher risk. These continuous-passage boot washers are fully automatic and sensor-operated.
Boots are cleaned by two horizontally mounted brushes that clean the soles, and four vertically inclined brushes that clean the sides of the boots. Each unit also includes a chemical detergent injector system. Two employees at a time can walk through the equipment at a brisk pace, so "we can traffic 50 people through the equipment at break time in only a few minutes," says plant manager Adam Messmore.
Messmore selected boot washers over dip mats for their ability to mechanically scrub debris out of the shoe's tread using a brush, in addition to providing a chemical treatment. "A boot washer is a more effective way of being able to guarantee that the cross contamination of allergens from raw meat are effectively removed from the tread of the soles of the shoes," he says.
Papa Cantella's uses a different type of automated hygiene station from CM Process Solutions (www.cmpsolutions.net). The compact UDK model washes the soles of the employee's footwear while also delivering sensor-operated hand washing and sanitizing that only requires employees to place their hands into two openings.
According to Chris Stafford, vice president of operations for Papa Cantella's, all areas within the company's Vernon, Calif., plant are kept completely separate, with employees working in only one area that has its own lunch and locker room. Coats and footwear are provided, but not shared between areas.
Stafford says the previous system for cleaning footwear involved sanitizing foam that was sprayed at the entryway at pre-determined time intervals, followed by the application of a hand sanitizer rinse. The new hygiene station is equipped with a stainless steel turnstile that automatically unlocks only when the employee has correctly followed the machine's requirements.
"You're under the assumption that every employee is going to follow the procedure, but what happens if someone is late coming back from a break and they run in and put their coat on and don't sanitize their hands first?" asks Stafford. "With an automated hygiene station, I absolutely know 100 percent of the employees walking through it are getting their hands and boots sanitized.
>> Renee R. Bassett, rbassett@automationworld.com, is Deputy Editor of Automation World.