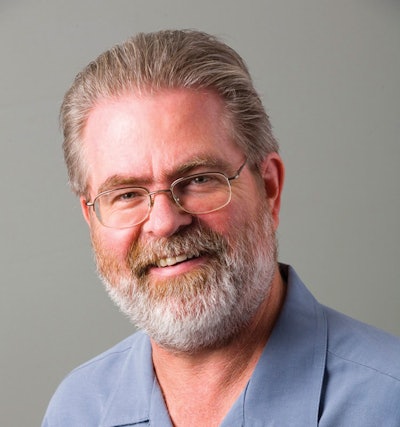 If you're involved in package design and you aren't taking advantage of the many new tools that have emerged recently to streamline and improve the work you do, maybe it's time to resolve that in 2013 you'll learn more about what's out there and put some of it to work.

It was a recent story in the Chicago Tribune that got me to thinking along these lines. The story described how Northbrook, IL-based Kraft Foods Group sent a personalized carton of its famous Mac & Cheese to freshman Illinois Congressman Brad Schneider. All the design equity of the package we know and love is there—the blue background, the Kraft logo, the yellow "Macaroni & Cheese" banner in that oh-so-familiar Mac & Cheese typeface. But right along with these familiar design elements is a smiling congressman Schneider proclaiming "I'm a blue box kid!"

The Tribune story goes on to say that Kraft has been sending these personalized packages to Congressional newbies for several years now. Frankly, Kraft's motives behind this gesture escape me. Is it just me or is there something creepy about seeing a politician's kisser on a Mac & Cheese carton? But that's beside the point. For packaging professionals with design responsibilities, let this package serve as a vivid reminder that digital printing—for the carton was undoubtedly produced on a digital press—offers all kinds of short-run, fast-to-market, personalized packaging opportunities. If you're not seizing such opportunities, put it on your list of things to look into.

Another speed-to-market design technology hit my radar screen at the Emballage exhibition in Paris recently. It's a Web-based visualization tool called TurnAvisual that comes from a Danish company of the same name. It fast-tracks the package design process by allowing stakeholders regardless of where they are to view and comment simultaneously on a 3D pdf version of a package rather than waiting for physical mock-ups or prototypes or dummies to be made and shipped.

TurnAvisual was sharing a portion of the Emballage booth of the RPC Group, largely because that container manufacturer has been one of the early adopters of this packaging visualization technology. Says RPC Superfos' product design manager Torben Noer, "The key benefit of working with TurnAvisual is the immediate sharing of artwork ideas through the online platform. Essentially, you select a blank package that appears on the screen in 3D, all in white. The designer then works in a 100 percent digital process to create the artwork to the likings of the decision makers. All parties involved in the process can take a look, share their views, give feedback, and work together to create the perfect result."

End users are also seeing value in the TurnAvisual concept. A good example is the Kelsen Group, a Danish bakery whose metal tins of Royal Dansk brand butter cookies are well known in the U.S. market. Chief commercial officer Erik Hoj tells me that his firm is in a perfect position to appreciate the value of such technology because they just completed a branding makeover. The iterative nature of this exercise was frustrating, says Hoj. "It was quite a process sending mockups back and forth, especially when those people were in Denmark, Australia, and the U.S.," says Hoj. "With the TurnAvisual concept you don't work with a physical model. We're all looking at the same thing at the same time, so if someone says 'Let's try that portion in brown,' everyone sees the result in minutes." Hoj says Kelsen will use TurnAvisual on seasonal pack designs.

One last word on design. Don't forget that solid research should precede it. Marianne Klimchuk, associate chairperson in the Package Design Dept. at the Fashion Institute of Technology and a regular contributor to our Academic Angle column, puts it this way.

"With apps like Pinterest, Tumblr, and Instagram housing millions of examples of packaging designs from around the world, young designers are too tempted to consider their design research complete after a visit to these apps. They need to be reminded that design is a process, and deep research is an essential component."