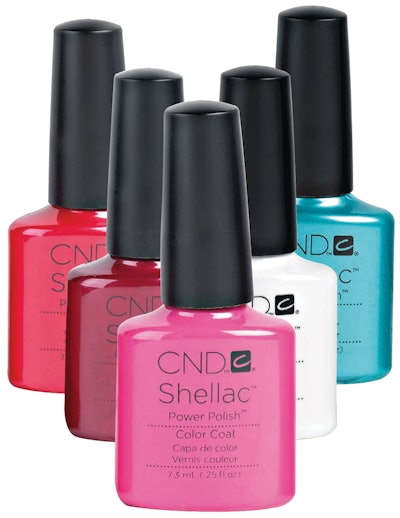 As a veteran Pack Expo attendee, I expected most of the offerings shown at Pack Expo 2012 would be related to food, pharmaceutical, and household products. But my assignment for Packaging World was Cosmetics and Beauty Care (C&BC), products that make us look good or feel good about ourselves.

I found a lot that was new, or at least relatively new. What follows is by no means comprehensive. But it should be instructive, at the very least, for any packaging professional who has an interest in C&BC.

What's driving investment?

Cosmetics products, like fashion, are in vogue in cyclical patterns, including fads that come and go. So it came as no surprise that many of the "new" products at Pack Expo were really more along the lines of re-launches or upgrades or tweaks. More about equipment/package trends later, under product aesthetics.

When it comes to capital investment today, it's new-product launches in "hot" cosmetics segments that are motivating Consumer Packaged Goods companies (CPGs) to invest in new equipment or upgrade older lines. For example, nail polishes have been in vogue over the last year or so. Consequently, manufacturers of such products have been investing in complete high-speed lines from the likes of Groninger or Capmatic, lines that run in the range of 180/min. Or they've gone for lines that aren't so fast but offer greater versatility, frequently from a Turbofill, a PKB, an Optima, or, again, a Groninger. The second main motivator is cost reduction, which is a lot more applicable to commoditized high-volume items such as hair care or deodorant products. Here is where highly automated, high-speed, integrated lines are the key to reducing manufacturing overhead and product costs.

What are OEM companies up to?

Consolidation of companies with complementary capabilities under fewer holding companies seems to be a growing trend. For example, Coesia group has added industrial conveyor maker Flex Link as well as a big chunk of Oystar aerosol and cartoning businesses to its stable of companies.

This trend has been partially driven by the desire of many CPGs for turnkey solutions rather than "machines." And why are CPGs so fond of turnkey solutions? Because so many of them have eliminated experienced engineering groups within their own ranks. Not only does this consolidation trend make it possible to get a turnkey solution from one supplier organization, it also allows the organization to sharpen its focus on equipment/service offerings, as well as assimilation of best practices.

As was the case at Interpak last year in Düsseldorf, there were very few Asian suppliers displaying their machines, at least in the C&BC category.

What about control platforms?

Integrated controls, servos, robotics, and vision were the buzzwords. But mechanical execution has been upgraded as well. Interestingly, and unlike what we saw at Interpak, one concept that was not talked about that much was "mechatronics" (an approach aimed at the synergistic integration of mechanics, electronics, control theory, and computer science within product design and manufacturing"). One benefit of mechatronics usage is the ability to closely and flawlessly couple various machines, and where we did see it in evidence at the show it was in the form of small-footprint lines. This approach to machine building is just as applicable to C&BC products as it is to food and pharmaceuticals.

Modularity and multi-format lines are back in vogue for cosmetics manufacturing, but at higher speeds than before. On display by PKB, Omas, and others were monoblocks capable of speeds to 80/min. Multi-format quick changeover capabilities were achieved by traditional means of pucks, calibrated adjustments, and dedicated change parts. But a few companies displayed one-step motorized adjustments according to recipes. A Sollas overwrapper was a good example.

Although major CPGs tend to standardize on one or two main equipment platforms/suppliers, it was interesting to note that, on occasions, the same company would use different technologies to produce the same product, resulting in slightly different product aesthetic. For example, nail polishes are filled volumetrically on a high-speed line (resulting in uneven level due to glass variation), while vacuum leveling was used on slow-speed lines at the same CPG.

So what about speed?

Production speeds have been creeping up since the last Pack Expo. This is partially due to advanced use of servos and partially due to high levels of customization.

Cartoning speed was notable. Machines running in intermittent mode at 130+/min were shown by CAM, Kalix, and Bergammi. On the high-speed end, Krones provided the labelers and Mengibar the fillers for highly customized deodorant stick lines running in the U.S. at 500/min.

Filling speeds in the 400 to 500/min range are now seen for shampoos, lotions, and conditioners. Suppliers of bottle unscramblers have helped in this regard by finding better ways of controlling the footprint of large bottles to permit higher throughput for such bottles. Franz Tolke and Posimat were all over this at Pack Expo.

However, the speed is usually slower for multi-format shampoos, lotions, and conditioner lines, ranging from 120 to 200/min. For these lines, especially if irregular shapes are handled in pucks, Posimat and Tolke developed a positive and orientable puck-loading solution directly from their unscramblers.

The fastest equipment related to C&BC was found in multi-lane f/f/s for sachets (one time application or testers for the likes of lotions and conditioners). These machines offer speeds to 1200+/min

Product and package aesthetics

The on-shelf impact of C&BC packaging is critical for their success in the market. But how do CPGs control the cost at the same time they are attracting the consumer to the products they offer? The following are examples, evident at Pack Expo, of attempts to balance shelf impact and cost.

Various C&BC products are delivered in squeeze tubes. A new technology, presented by Viva Healthcare Packaging, combines the graphic pop of in-mold labeling with injection molding to create beautiful tubes at relatively competitive prices. The benefits to CPGs are short lead time and small-production-run capabilities at various plants around the world.

The use of shrink-sleeve labels—an exploding trend in food and household products—has been very limited in the C&BC. The clear benefits of these packages are significant reduction in inventories and lead time—you start with generic primary packages and customize them during late stages of manufacturing. Traditionally, shrink sleeves have been used in the C&BC market primarily as secondary packaging, or for tamper evidence, because aesthetics were not pristine enough. New advances, both in the sleeves themselves and the application technologies, are being made for C&BC products. While most of the experimentation is done for products sold outside of the U.S., there are signs this may change. For example, Sleever International has developed new sleeves that can both replicate the color of the product inside the container while imparting UV protection. These are now being used for professional nail polish bottles. New transparent but tinted sleeves can eliminate the need for tinted glass jars. Container shape can be totally irregular, but thanks to the shrink sleeve, fully decorated. The possibilities are endless, but it requires advanced shrink sleeve materials, inks, printing technologies, and application/shrinking technologies. There are numerous suppliers offering sleeves, and some suppliers provide both the sleeve labels and the application equipment.

Decoration of primary packages in C&BC is divided between direct printing methods and labeling. While labeling is more cost-effective and supply chain friendly while allowing richer graphics, it is not as pristine as directly printed packages. Specific technologies and container handling systems have been developed to enhance labeling accuracy and application. For example:

Most small cosmetics such as lipsticks, nail polishes, and mascaras require the application of a small label that still manages to be as large as it can possibly be. A pressure-sensitive labeler from Aseus, using Herma labeling heads, provides high-accuracy positioning. Each product is handled positively (not on the fly), while each of the small labels is positively picked (over its full surface) up from the web.

Many suppliers offer perfect alignment of wraparound labels, even oriented to the primary container, via the use of a three-point alignment system (two rollers press the container against the wrap belt to align and rotate it a fraction of a second before the label is inserted). High-speed options are available by using a star wheel with sets of double rollers. I saw a video of a machine from Aseus applying a full wraparound label on tapered nail polish bottles at 130/min. Rotary labelers offer more flexibility and control than in-line ones, allowing for container orientation, "wiping" the labels in multi directions, and integration of vision inspection systems within the machine. However, these rotary labelers are significantly more expensive than in-line types. PE Labelers showed a low-cost high-quality rotary labeler for $85,000, the lowest I have seen to date. PE Labelers also offers a unique customized capability to pick products out of a puck, oriented, so a full label can be applied.

Accuracy of label sensing and stopping at high speed over the full length of the label roll is highly dependent on the consistency of "resistance" to the fast movement of the web. One enhancement seen on a few machines—one on an Accraply shrink sleever and one on a FastPaq labeling head—is to create an almost "0" load on the label (before the application of very light consistent friction) by creating a "loop" held by nothing more than a blower generating vacuum. This allows the FastPaq Ultra High Speed head capability of up to 3000 labels/ min.

Secondary packaging such as folding cartons or display cases are fairly expensive in short runs. Roland displayed its VersaUV-LED hybrid flatbed ink-jet printer, which prints vibrant and textured UV inks, including clear coat and white, on any media (due to very low heat).The equipment can print up to 4 x 8 ft sheets, which can later be cut and formed.

What about processing?

Pack Expo was touted as "Packaging and Processing," and I did manage to see a few things worth noting in processing. VeTraco presented their latest-generation large powder blender; Admix displayed a high-capacity in-line mill (Mayomill) which offers much gentler but more consistent milling compared with Colloid mills; Bornemann presented tween-screw self priming and pulsation-free pumps that are CIP rated (SLH); and SPX Flow technology presented "APV Cavitator"—a supersonic processing achieved via controlled cavitation, creating gentle mixing and heating at the same time.

All in all there was plenty to see at Pack Expo 2012. For C&BC the show reinforced the perception that the combination of innovation, productivity, multi-format, and high reliability is possible. I expect even newer solutions will be presented at the Las Vegas show next year. See you there!

David Hoenig (dave.hoenig@gmail.com) worked for Revlon for 35 years, most recently as VP Manufacturing and Engineering Synergy Worldwide. Today he represents David Hoenig DH Technical Consulting, LLC.