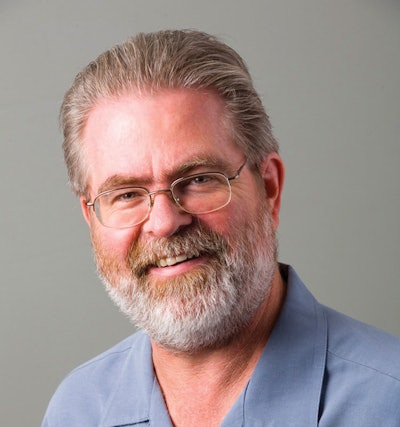 A fascinating—if sobering—white paper came out this spring titled "Developing & engaging the manufacturing workforce." It was developed jointly by the Grocery Manufacturers Association's Manufacturing Excellence Share Group and the Alliance for Innovation & Operational Excellence, a forum launched by the Packaging Machinery Manufacturers Institute and the GMA. The goal of AIOE is to give operational professionals from CPG companies and their solutions providers a place to address key issues and best practices.

If any key issue today is in need of a strong dose of best practices, it's the manufacturing workforce. How do we deal with the alarming exodus of talent and experience we're facing as the baby boomers begin to retire in large numbers? How do we harness the skill set of Generation Y and its horde of digital natives so that they are positioned to serve the interests of manufacturing? So far they've shown about as much aptitude for manufacturing as the Chicago Cubs have for winning.

As the AIOE white paper points out, perception is a big part of the problem. "Manufacturing" has become a dirty word among many young people. In a 2011 Booz & Company survey, only 50% of engineering students regarded manufacturing as an attractive career option compared to more than 75% who favored R&D or product development. And only 8% of these students found manufacturing to be "very attractive" compared to 44% who found R&D "very attractive."

And why are good workers so essential on the factory floor? Because as innovation churns its way out of today's engineering and product development departments, it must be met by engaged and talented workers if it's ever to be successfully implemented and commercialized.

To say that it's competitive out there when it comes to new hires in manufacturing is an understatement. Greg Flickinger, vice president of manufacturing and corporate engineering at snack manufacturer Snyder's-Lance, puts it this way in the white paper: "We have to pay more in order to compete with other industries for a finite talent pool. This requires us to lean our systems and become even more efficient to maintain margins, especially when faced with commodity pressures. A lean work system drives each individual to fulfill the role of not just operator, but mechanic, quality, and sanitation. If that is not enough for a day's work, this same person must also leverage CI tools to solve recurring problems and drive cost savings. In the best High Performance Work Systems, members of the hourly team even hold patents and invention records for their improvement efforts."

No wonder we've seen a 50% increase in the average amount of time that it takes to hire a production worker in the consumer goods manufacturing sector. It turns out that good ol' fashioned problem-solving is the most important skill that CPG companies are seeking. Unfortunately, it's also the hardest thing to find in potential new hires.

The conclusion of the white paper? The CPG sector can no longer be dominated by a top-down culture of command and control. It must be transformed to a more collaborative model, "where workforce development and engagement are essential components driving productivity and growth." That such a transformation can be accomplished is borne out by a sidebar in the white paper detailing how fruit drink manufacturer Sunny Delight changed its Atlanta facility from one that had been a drag on the company's overall performance to a model facility. How? By empowering and engaging workers and then using that empowerment to enhance performance, innovation, and productivity.

Get your free copy of "Developing & engaging the manufacturing workforce" by visiting http://community.pmmi.org/Alliance/Home/. It's a thoughtful look at a vexing problem.