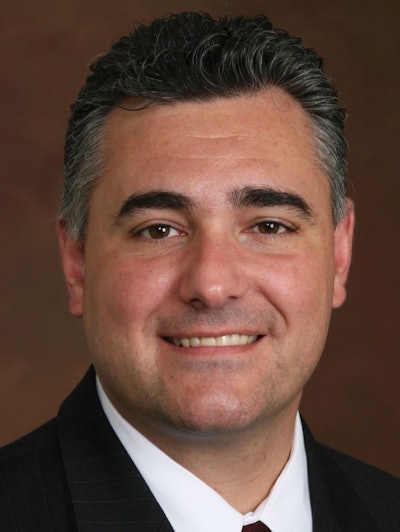 As I meet and listen to this industry's vendors, clients and service providers it is apparent that most of us have stood back up, brushed ourselves off, and have regained our sight. Though some may still remain slightly off balance, it appears that, as an industry, we have survived the crazy 2009/2010 roller coaster that took us all for a ride.

So, like a scene from the movies, the dust is settling, the sun is rising and folks are stepping out to see what the world looks like.

What does it look like? Do other packaging company executives ask you (as they do me) questions like: How large is your industry? Is your industry growing? How large are most of the companies in this industry? What are the most common services performed? Are co-packers highly leveraged? Is the industry driven by retailers? What are the macro trends?

How do you answer them? Do you have the facts, or do you guess, based on your own company's experience? These are important questions, and the accuracy of your answers can sway customer opinion, banking decisions, and vendor support.
The good news is that the Contract Packaging Association has the answers, and you can have all the insight you need by buying it at the CPA web site.

The Contract Packaging Association State of the Contract Packaging Industry Report has gathered the data you need and analyzed it statistically for better understanding of our industry. Let me thank all the participants for their efforts in delivering what is the only single-source study of its kind with sustainable and proven results.

Next, let me "tip our cards" and give you some of the statistical facts that we have gathered to define our industry.

• Our Industry's estimated market value is approximately $21.5 billion – Did you guess that right?

• We are experiencing a current and projected compounded annual growth rate of 13.5% through 2015 – Would this have been your answer?

• There are approximately 1,600 contract packaging companies in the United States – more than you thought?

I hope these top-line thoughts have sparked your interest! Our report takes a very deep dive and dissects the industry in 74 full-color pages filled with great graphs and charts. The study illustrates geographically where co packers are located, the number of lines they use and the services they perform. It also explains how companies in the $5 million, $5-$20 million, and $21-$300 million ranges are composed, illustrating revenue, profit, and overall make up.

Understanding this industry begins here. The CPA is very proud of this accomplishment and the value and knowledge that this report delivers.

After reading the survey, no doubt you will be energized to meet fellow copackers from around the country, and learn about their piece of the $21.5 billion. The CPA has also made that easy. Attend our Fall WorkShop in Chicago on September 24 and 25 and take advantage of this opportunity to learn in a workshop environment. In February, you can join us in Naples, Florida at our Annual Meeting where you will not only learn more from a great group of presenters, but network with colleagues from all across the industry.

We each diligently work to feather our own nests, but by looking around at what others in our industry are doing we can broaden our horizon. We joined this association to share, both giving and receiving to grow our businesses. Let's continue to participate in the association to make our vision of the industry more clear.

Please also continue to support the CPA's initiatives to create the platform and opportunity to align services with customer demand in an ongoing and ethical support of all that touch our industry.
Joe Jaruszewski can be contacted at jj@mrppackaging.com.