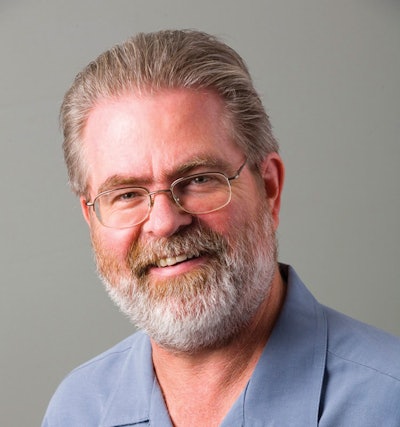 Last month in this space I described how impressed I was with H.J. Heinz, not only because it has been truly innovative in its approach to packaging but also because it has the good sense to celebrate and promote what its hard-working and talented packaging professionals have come up with.

This month it's Tropicana's turn for a little editorial ata boy. A division of PepsiCo, Tropicana is leveraging clever new designs in closures and new grades of PET that can be extrusion blow molded into bottles that will not gum up the well-established PET recycle stream. And like Heinz, Tropicana is smart enough to have some fun with the cool containers it has designed.

For details on Tropicana's Project Inspiration, be sure to read the story that begins on page 38. It describes a classic example of change management done well. From R&D to procurement to manufacturing to logistics to marketing to sales, all hands had to be on board. And it's far from over, says vice president of marketing Memo Maquivar.

"It gets reviewed every week with the president of the business unit," Maquivar emphasized when I met with him at PepsiCo Chicago headquarters a few weeks ago. "We pay attention to the details, we course correct, and we recognize that it's a journey that demands our best. In some ways it's uncharted territory. A new resin, new manufacturing lines, new distribution and logistics challenges, communicating with retailers on how the new packaging will fit their shelves—it's quite a project. I've been amazed throughout the process how the business unit leadership has made sure we have the right people in place with the right tools at their disposal." That's how innovation gets done.

Speaking of innovation, as I write this I'm in San Luis Obispo, CA, at the World Packaging Conference, a collaboration between the International Association of Packaging Research Institutes (IAPRI) and the Packaging Program at Cal Poly State University. Among the more intriguing presentations here was one delivered by Jose M. Lagaron of a Spanish company called NanoBioMatters Industries. His firm has developed a nanoadditive called O2Block® that, when compounded into EVOH, results in an EVOH that does not lose its gas barrier properties when subjected to high moisture conditions. Historically, this sensitivity to moisture has been something of an Achilles heel where EVOH is concerned, which is what makes this development so interesting.
As Lagaron explains it, the raw material of O2Block is clay. Using nanotechnology, NanoBioMatters treats and purifies this raw material to a micropowder state and then takes that micropowder through a special extrusion process that disperses it into layers. It's this layered structure that provides the barrier to gas transmission. Also important is that neither transparency nor impact strength is sacrificed, and the material is fully compliant with FDA and EFSA (European Food Safety Authority) legislations.
Nippon Goshei compounds O2Block into an EVOH it calls Soarnol NC7003, which is now commercially available and has attracted considerable attention from a number of food manufacturers looking for a grade of EVOH whose barrier properties aren't compromised by moist or humid conditions. Among those most intrigued are the folks at Natick Labs in Natick, MA, who are largely responsible for researching and developing food packaging that supports the troops. The MRE (Meals Ready to Eat) eaten by soldiers of the near future may well benefit from this innovation.

One last observation about O2Block and Soarnol NC7003 concerns the issue of migration that has lately swirled around nanotechnology applications in packaging materials. Lagaron says he is certainly aware that some have recommended caution where nanotechnology is concerned because of fears that the wrong chemical compounds might migrate from such materials and into the bloodstream of human beings. When asked about these warning signals that have surfaced lately, Lagaron says they are not based on an accurate understanding of nanotechnology and that no chance of migration exists where Soarnol NC7003 is concerned.

It's my guess that this is just one of the many applications of nanotechnology that we'll see in the marketplace in the near future.