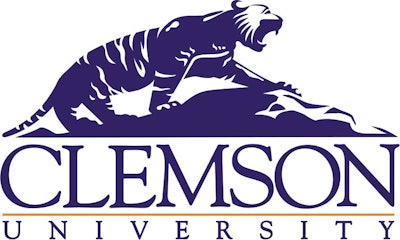 Packaging has always protected consumers from contamination (intentional or unintentional) or tampering, there is no legislation stipulating that packaging must perform this role. Most of my students are astounded that there is no requirement for tamper-evident packaging for food, mainly because most of them grew up in the post-Tylenol incident era and are used to seeing all manner of TE features on over-the-counter packaging for food packages.

We've all seen what I like to call "curiosity product tampering." Where somone sticks a finger inside a salad dressing bottle to see if she likes the taste and then puts the cap back on the bottle and the bottle back on the shelf. There are relatively simple solutions, such as a freshness seal or shrink band, to this unintentional tampering, of greater concern now is intentional tampering of the food supply. This is why the U.S. Government has put strong emphasis on food security as it relates to counter terrorism and secure supply chain. A good source to go for initial information is a fact sheet released by the Department of Homeland Security in 2004. It can be found at: 1.usa.gov/KTsTrd.

Also useful is a 2007 document released by the FDA and USDA/FSIS called An Overview of the CARVER PLUS Shock Method for Food Sector Vulnerability Assessments. It details methods and tools of assessing the economic and public health impact of a breach of food security along with methods for identifying potential sources of terrorist activity related to food supply. Other good sites include the USDA/FSIS website on Food Defense and Emergency Response: http://1.usa.gov/pwacademic and the Web site for the National Center for Food Protection and Defense www.ncfpd.umn.edu/

One of the reasons I wanted to write about this topic is because I noticed at a USDA grantsmanship workshop not long ago that there was a great deal of emphasis being placed on funding available as it relates to Food Safety and Security. Grants that particularly focus on large multidisciplinary approaches to problems of Food Security are likely to receive strong consideration for funding. To me, this means that more of us need to talk to each other about our ideas and approaches to this issue. People with backgrounds in logistics and supply chain management should be approached, as should biochemists, food chemists, and food microbiologists.

It worries me that Homeland Security does not hire people with packaging expertise. The closest to that, to my knowledge, is a category called Agricultural Specialists, who focus on insect infestation, types of forbidden produce allowed into the U.S., visual inspection of randomly identified ship loads, and checking paperwork for proper procedures. Any specific analysis of foods is performed by laboratories, and work is done in conjunction with FDA and USDA. I believe this is a good start, but I'd feel even better if there were some people with packaging expertise working on the frontlines too. I believe that the knowledge and experience of people with packaging backgrounds could help secure our food supply against intentional harm.