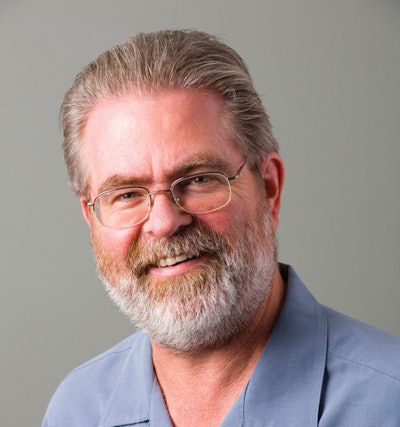 The Packaging Machinery Manufacturers Institute held its April 15-17 Executive Leadership Conference in San Antonio this year, and as usual the ELC organizers scheduled a lineup of crackerjack speakers. None was more intriguing than General Mills vice president Gregg Stedronsky, who oversees Engineering, Global Safety, and Environment at the Minneapolis food manufacturer. His presentation was a powerful reminder of how much our world has changed and how important it is that packaging professionals adapt accordingly.
"We used to send product to the corner store and oil cost $20 a barrel," said Stedronsky. "Now we send our product to enormous and sophisticated retailers, and we all know where the price of oil has gone. In addition, growing channels like the dollar stores have emerged, which may mean a new set of package sizes must be produced at our plants. All of this affects how we interact with packaging machinery OEMs."
Paraphrased here are other comments and recommendations Stedronsky delivered in his engaging presentation:
• More than three fourths of our packaging equipment deployed in North America today comes from the U.S. and Germany, the bulk of it from the U.S. Those percentages are likely to change as new suppliers from other parts of the world enter the mix.
• General Mills is the sixth largest food company in the world, and we aim to grow through brand building. Brands represent trust, and there's real value in that. Our other objectives are growing our customers' sales, international expansion, margin improvement, and innovation.
• Yes, tremendous volatility is shaping the world we live in. Middle class consumers will increase by 3 billion people over the next 20 years. According to a UN report released in January, food demand will be up 50%, energy demand up 45%, and water demand up 30%. But even in a volatile environment, there are always opportunities, and we aim to seize those opportunities. Remember, someone will succeed. It's like the old joke about the bear. If I'm camping and a bear attacks, I don't have to be able to run faster than the bear to survive. I only have to run faster than my camping partner.
• Today we have more employees outside the U.S. than we had total employees 10 years ago. We've doubled in size in a decade.
• We don't build factories overseas to ship product back to the US. We build plants overseas to meet markets that are emerging there. We're currently adding to our manufacturing base in China. Plant managers there seek automation for a different reason than in other parts of the world. Not because the cost of manual labor is high, but to bring consistency and predictability to manufacturing and packaging operations.
• Packaging machinery suppliers wishing to do business with CPG companies in this changing world should consider aligning their business models with those of their customers. In the case of General Mills, help us improve our profit margins. Bring us reliability. Partner with us in the development of innovative products like the Cheerios 2 box: Two densified packages and a tighter pack pattern in place of two bags in one carton (http://bit.ly/I66sOi). It's more product on the truck, less paperboard used, and less gas consumed. And consumers? They have a package that's easier to pour and store.
• I can recommend three strategies for packaging machinery suppliers hoping to align with our global business model. First, lead with support; build a service strategy before a sales strategy. Second, think cost-reduced and simplified. Third, partner with people in regions we go into.
• The Food Safety Modernization Act will ensure that the mindset of food manufacturers is one of prevention rather than response. Packaging machinery suppliers hoping to help CPG companies with FSMA issues will have to ask themselves very different questions than in the past. They'll need to think about leading with safety, designing for quick sanitation, and enabling trace and recall capability.