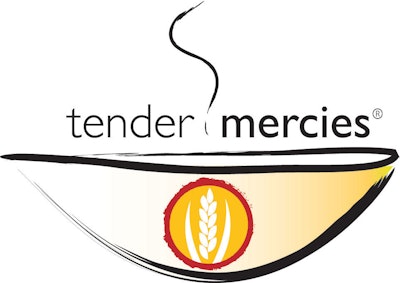 Midwest Food Bank sends its Tender Mercies rice and bean meals to hundreds of organizations around the U.S. and abroad, including some schools in the Southern Hemisphere that do not operate school lunch programs.
MFB Director Larry Herman comments, "For many children, the Tender Mercies school lunch program is their only meal of the day. We are blessed to be able to help them."

Go to the Web site to learn more about the product and its distribution. The Web site is designed to empower point-of-concern philanthropy. A person or organization can arrange for the delivery of a pallet of meals to a location of their choice. The sum of $660 (with no mark up or overhead ever included) can provide 1,320 bagged meals (about 5,000 servings). At a cost of 50 cents, one Tender Mercies meal bag can feed four or more people a filling, nutritious, flavorful meal.