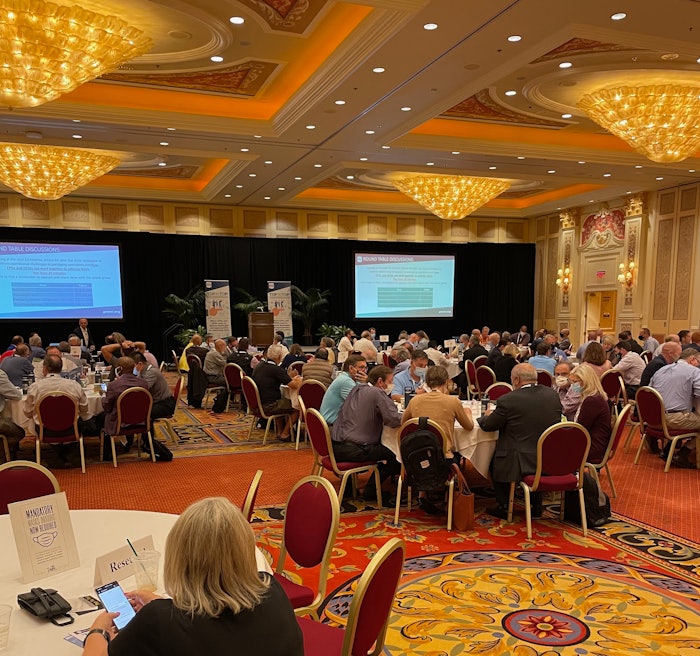 Major consumer brands like Barilla, Kraft Heinz, Pepsico and General Mills collaborated with PMMI member OEMs such as Spee Dee, Garvey, Delkor, and Poly Pack to prioritize challenges facing the industry today as well as in the next three to six years.
The biggest "ask" from CPGs is machinery that is more intuitive for easier operations, especially with continued workforce shortages.  Two-thirds of the audience voted this the most challenging issue facing the industry today.  One CPG called for machinery that is "Amazon-easy" to operate.
Forty-two percent of participants called for earlier collaboration between stakeholders including contract packagers/manufacturers.
Better partnerships with deeper communication are keys to success.  "Don't wait to tell us about a problem or shortage," said one CPG.  "Often, we can help source steel or components because of our global connections."
About a third of participants point to workforce issues as an opportunity to help boost ROI for automation projects, especially connectivity to aid in remote monitoring, diagnostics, etc.  Although everyone agrees that when you talk machine connectivity, you are introducing cyber security issues.
The discussion turned more passionate when moderator Jorge Izquierdo, VP of Market Development for PMMI, asked about projecting problem issues three to six years in the future.  Many issues garnered the same amount of interest, with no one issue emerging above others.
The number-one issue in the future will be sustainability and recycling initiatives, including education for industry and consumers.  "The industry needs to address our role in waste and climate change," said one participant.
Another crisis tied to workforce is making the packaging industry attractive to young workers.  Working with schools to create a curriculum that will prepare students for specific jobs was suggested.  A clear way to attract young gamers is the application of virtual and augmented reality, said one participant.