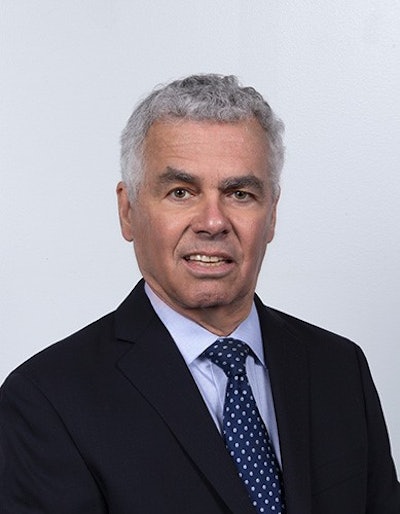 This year marks the 75th anniversary of CSS International, which was established in Philadelphia by Herbert Coulston, Fred Shutz, and Harry Speth, just one month after the end of World War II. Today, the company's timing screws, feed systems, change parts, bottom code/inspection diverters, lane combiners/diverters, and more, are used by packaging companies around the world. OEM Magazine recently caught up with CSS president Vance Coulston to talk about the company's history and future.
OEM: Over the past 75 years in business, CSS international has reinvented itself a few times- from its beginnings as a tool and die company to developing parts for the glass industry in the 1960s and moving into packaging in the late 1970s. How has the company been able to reinvent itself over the years?
Coulston: CSS has reinvented itself by necessity. By observing changes in its markets, selecting new markets where the company's expertise would allow it to be competitive, then hiring managers with backgrounds that enabled the company to expand into these new products, CSS has been able to successfully evolve. The 1960's marked the death knell for many tool and die and general machine shops. With the advent of CNC machines, highly skilled mechanics could be replaced with lower skilled workers. Cheap overseas labor and an aging skilled domestic workforce created a market of declining sales. Executives of CSS decided to make a strategic hire. This individual helped design glass container manufacturing machinery with patented components. This product maintained the company's sales volume until the industry went offshore to Europe in the 1980's and plastic bottles gained increased market share. Since an important component in many glass container machines was timing screws, CSS hired Al Andrews, one of the pioneers of the timing screw industry. With his guidance, the company expanded its product line to include timing screws, feed systems, change parts, bottom code/inspection diverters, lane combiners/diverters, product orienteers, side grip belt units and vacuum reject systems.
OEM: Your portfolio is focused on tools and accessories for conveyor systems. What makes your products standout in the market?
Coulston: Much of the reason that CSS products stand out in the marketplace is due to the company's heritage. As a former tool and die and general machining shop, an emphasis is placed on proper design and fabrication coupled with a respect for using the best available materials. With its concentration on the design process, CSS is the ideal supplier for OEMs who require equipment which meets the increased speeds and accurate positioning of customer products. CSS employs hands on mechanics who are experienced in fabricating its products. With extensive manufacturing experience, materials are selected to ensure long component life. An example of this attention to detail is the use of stainless steel for timing screw shafts versus cheaper, less durable materials.
OEM: What are some of the biggest business and/or technology trends impacting your customers and partners in 2020, and how is CSS positioned to respond?
Coulston: American consumers are demanding more product choices and store branding is gaining market share. All this results in smaller container runs with an ever expanding universe of container shapes, sizes, and materials. Timing screw change parts become more important to handle this variety. With its extensive experience, CSS designs minimize the number of timing screw change parts required to efficiently handle different container sizes. With the increased use of containers with product tracking, CSS diverters (a unique product) allow access to containers while they are still on the conveyor line. Because special operations are required when containers are individualized (decorative etching, metallization, personalized printing) container handling becomes even more important. The main market trends for the 2020's ie: more variety-smaller product runs, increased product tracking, and more expensive customized packaging are all factors which enhance the value of CSS products.
OEM: What do the next 75 years have in store for CSS?
Coulston: During the difficult times that CSS faced when transforming itself over the past 75 years, my father, Herb Coulston, CSS' founder and chief executive, had an overriding goal in mind of doing what was right for his customers and employees. Although profits are important, I'm dedicated to the company and to my father's goals. I have a graduate degree in industrial management and have developed a 10-year strategic plan to advance the company. The key will be executing this plan. We'll take it 10 years at a time rather than trying to go at the full 75 in one shot.
Companies in this article